Are you curious about robotic hair transplants? If so, this article will walk you through the basics of a robotic hair transplant and what you need to know.
There are basically 4 things to know about a robotic hair transplant:
The procedure starts with shaving your head down to approximately 1 mm.
The robot is programmed, and you get situated in the chair with your face down.
A tensioner is placed on your head.
Once all the straps are in place, the computer maps everything out and starts coring grafts.
What is the Difference Between a Robotic Hair Transplant and No-shave FUE?
Episode 14 of the podcast, "Hair Restoration with Dr. Daniel A. Danyo," discusses the difference between a robotic hair transplant and a No-shave FUE procedure.
When it comes to the pros and cons of a robotic hair transplant, the primary benefits are for the doctors that use the robot.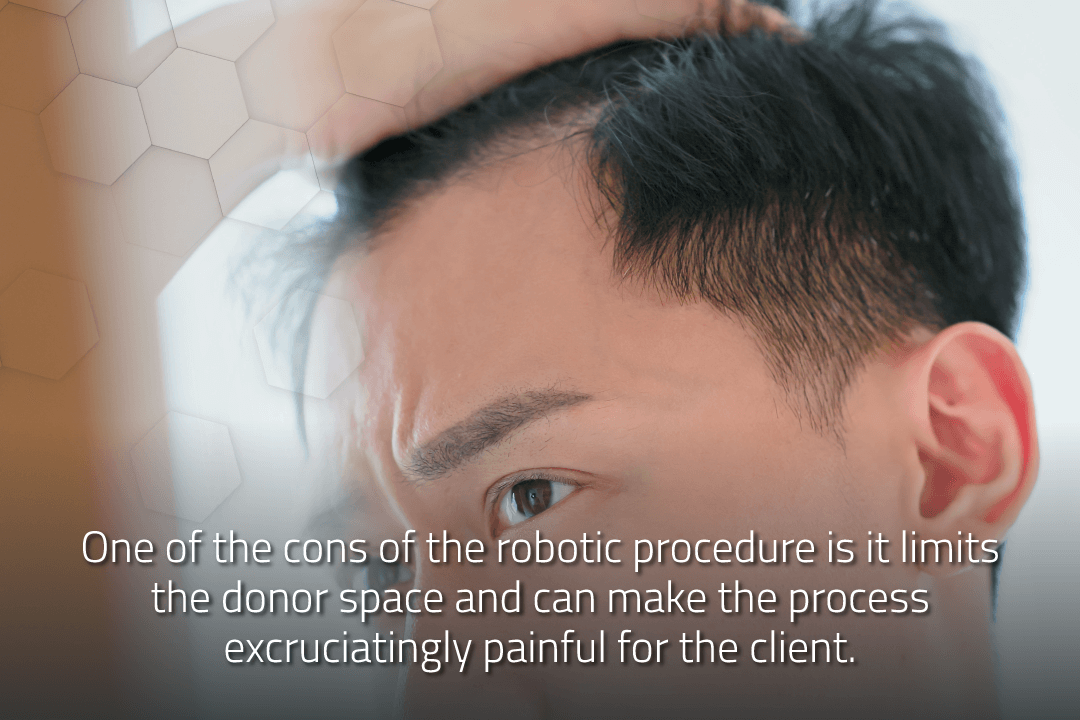 The ARTAS robot is excellent for practitioners with little to no experience with hair restoration. The robot is programmed to punch a surgical incision around the follicles. This frees up time for the doctor, allowing them to take a step back until it is time for each follicle to be hand-pulled and placed.
"Compared to what skilled physicians do with more manual techniques, I don't know if there are any benefits to the patient," says Dr. Danyo.
One of the cons of the robotic procedure is the static position of the patient. Not only does it limit the donor space, but it can make the process excruciatingly painful for the client. When you undergo a manual procedure, you can reposition yourself and make sure you are comfortable during extractions.
In addition to increased comfort, there are many other benefits of a No-shave FUE (Shave-less FUE) procedure, including:
Discrete results
Lower transection rates
A feedback loop during the procedure
Maximized use of the donor site
Why Leading Physicians Don't Use the ARTAS Machine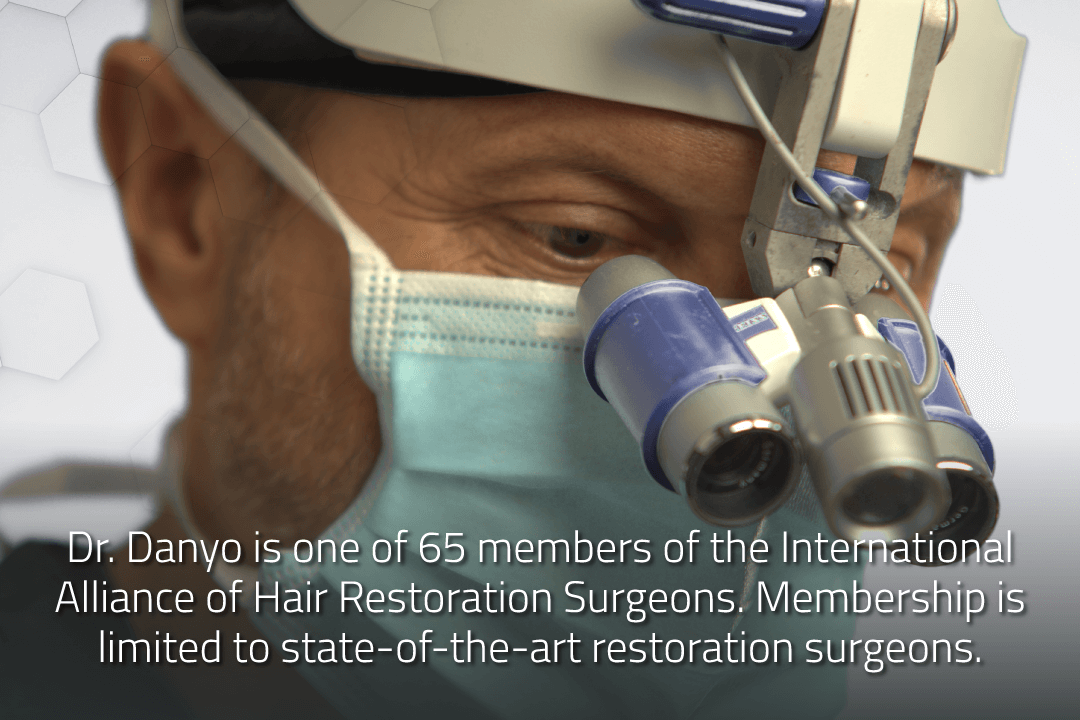 "People assume that the latest technology is the best thing, and it's just not there with hair, from what I can tell. The fact of the matter is, there are too many variabilities," says Dr. Danyo.
Dr. Danyo is one of 65 members of the International Alliance of Hair Restoration Surgeons, an elite society whose membership is limited exclusively to state-of-the-art restoration surgeons.
He does not use the robot because every graft can be different, and with the robot, "you could be hundreds of grafts into it and realize you have a lot of transections, and for me, it's just not acceptable."
Unlike many physicians, Dr. Danyo individually extracts and places every graft. "I've worked hard to be better than the robot," shares Dr. Danyo.
Wondering if No-shave FUE is Right for You?
Dr. Danyo personally meets with all his patients and puts intense focus into every single case.
Call our office today at (678) 845-7521 or visit us online to schedule your consultation with Dr. Danyo now.
To learn more about this show and to follow along with our journey, please rate, review and follow this podcast wherever you listen to your audio content including Apple Podcasts, Google Podcast, and Spotify.