The decision to invest in a hair transplant requires confidence in both the procedure and the team helping you rediscover a youthful appearance. As one of only a few board-certified physicians qualified to provide aesthetic surgical hair restoration using the No-Shave/Shave-Less FUE procedure, Dr. Danyo is uniquely qualified to ensure you leave with unparalleled results.
Having been a transplant patient himself, Dr. Danyo understands what motivates your desire for a vigorous, natural-appearing hairline and can provide the peace of mind you're seeking. All procedures take place in his state-of-the-art Alpharetta facility, supported by a team of compassionate and qualified full-time medical professionals.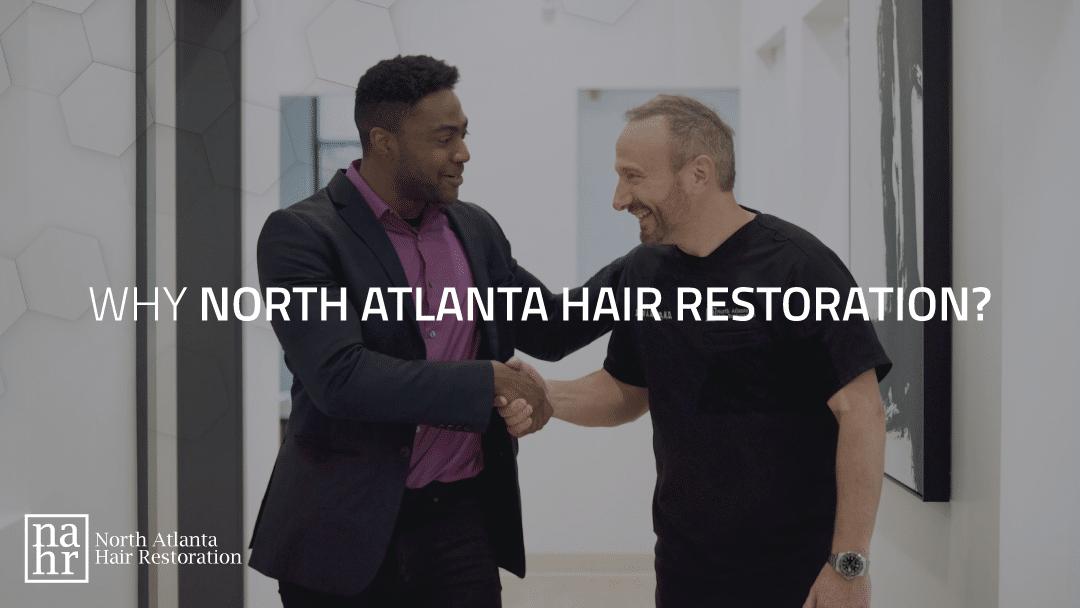 SEE THE RESULTS FOR YOURSELF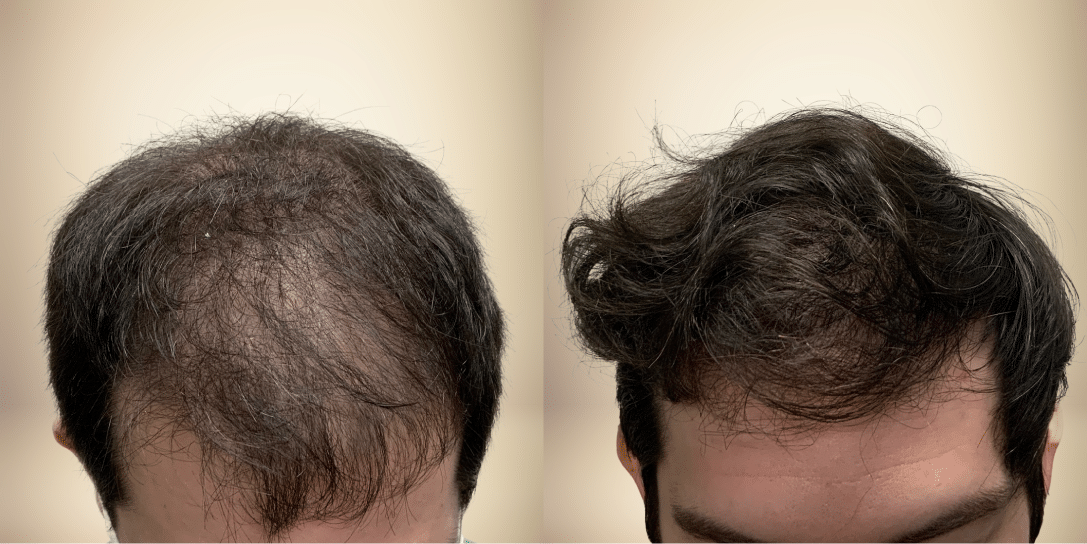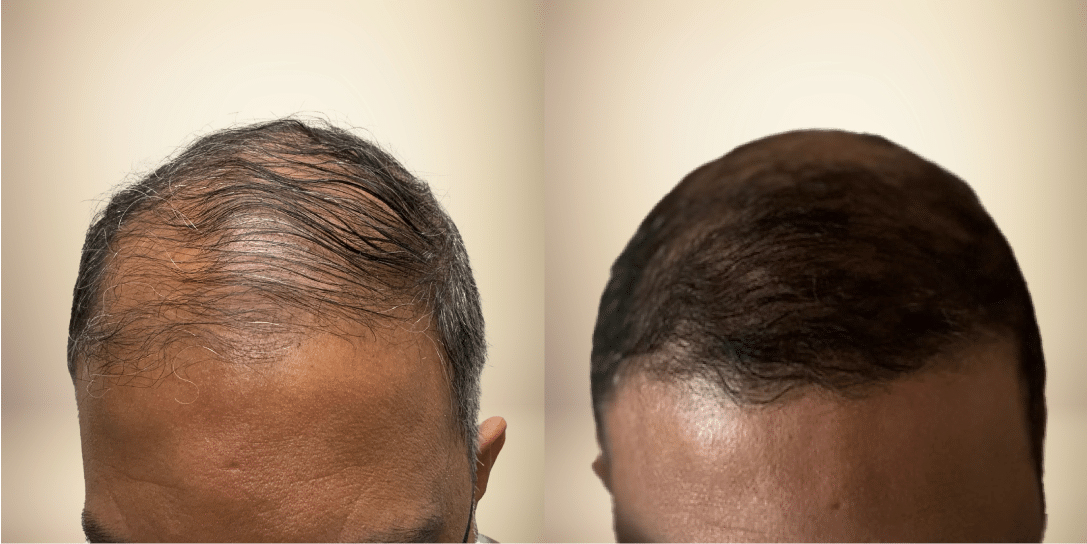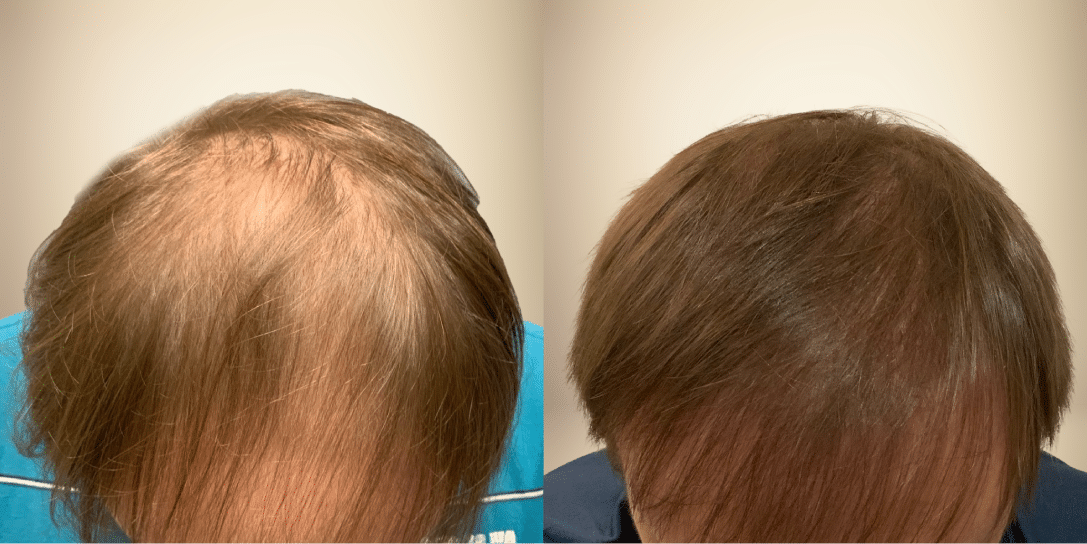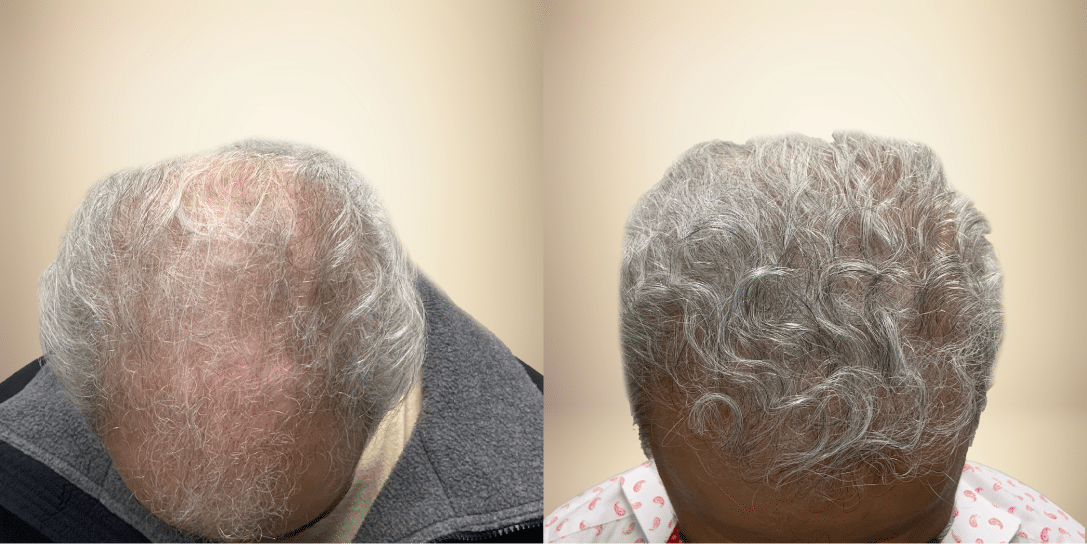 NO-SHAVE/SHAVE-LESS FOLLICULAR UNIT EXTRACTION (FUE)
The No-Shave/Shave-Less Follicular Unit Extraction (FUE) is the most discreet surgical hair transplant procedure available. Unlike conventional FUE procedures, you don't have to shave your head prior to the transplant. Only the actual hairs needed are trimmed and extracted, leaving the surrounding hairs in the donor area their original length. Dr. Danyo then carefully and creatively places each follicle based on its texture and growth pattern to seamlessly blend with your existing hair.
Patients do not suddenly show up with a shaved head or end up with linear scars in the back of their heads. You are fully presentable the next day without any sign a procedure was performed. As your transplanted follicles begin new growth, your fullest natural hair is restored.
EXPERTISE, SKILL AND ARTISTRY
Driven by his own personal experience, Dr. Danyo has become a pioneer in the
No-Shave/Shave-Less FUE procedure that restores the patient's thickest natural hair
growth, without the need to shave part of the scalp. Results leave no tell-tale scars
Expert in No-Shave/Shave-Less FUE, results are invisible the next day.
Certified by the American Board of Hair Restoration Surgery.
Member of the International Alliance of Hair Restoration Surgeons, a consumer organization committed to excellence within the hair restoration industry. Members of IAHRS are deeply vetted for professional conduct.
Personally performed over 3 million successful hair grafts.
Designs hair restoration in one-on-one consultation with patient.
Individually extracts and places each graft himself.
Expert in Direct Hair Implantation.
Expert in Platelet Rich Plasma (PRP) injection therapy.
Expert in the use of body hair transplants for scalp restoration.
Expert in beard and eyebrow repair.
Expert in non-invasive hair restoration options.
Repaired hundreds of procedures performed by others.
Procedures are performed in a safe, spa-like environment under physician supervision.
Offers both surgical and non-surgical solutions.
Successfully answers all hair restoration questions on his podcast.
DANIEL A. DANYO, MD, MBA EXPERIENCE MATTERS
Daniel A. Danyo, MD, MBA is one of less than 250 doctors in the world certified by the American Board of Hair Restoration Surgery, the only recognized certification for hair restoration surgery. He founded North Atlanta Hair Restoration in 2012 to provide advanced restoration techniques in a medically safe environment.
As a triathlete who has completed two full Ironman triathlons, Dr. Danyo brings a high level of stamina, focus and perseverance to each procedure. He frequently takes on 2,500 grafts or more, a size most other clinics don't attempt.

I've been completely impressed with my experiences with North Atlanta Hair Restoration. Everything went smoothly and my results are better than I expected. Great operation that I highly recommend!

AN ELEVATED OFFICE EXPERIENCE
Come experience the unmatched expertise of Dr. Danyo and
North Atlanta Hair Restoration.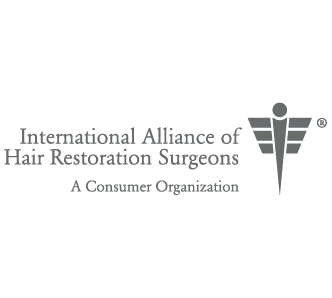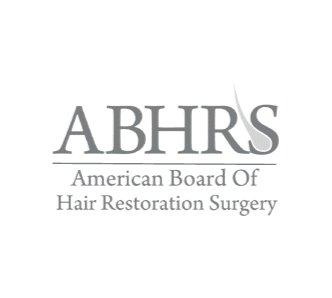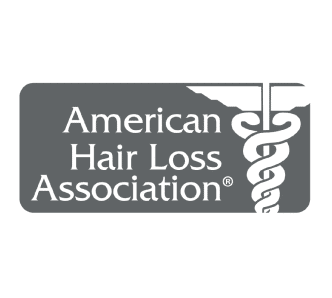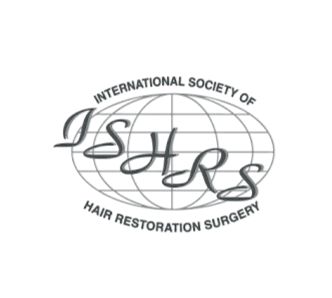 CORRECTING PREVIOUS TRANSPLANTS
In most cases, Dr. Danyo can correct hair transplant surgeries performed at other clinics that have left scarring or an unnatural appearance. These cases require blending our signature No-Shave/Shave-Less FUE treatment with the previous surgery to improve the overall appearance of the area.
If there is a low supply of scalp donor hairs due to scarring and/or over-harvesting, hairs can be taken from other donor areas on your beard and body for a natural result. There is no linear scar and no downtime.
We're proud to help patients restore their hair for a youthful appearance after less-than-satisfactory results elsewhere.
FOLLICULAR UNIT EXTRACTION (FUE)
Follicular Unit Extraction involves removing individual hair follicle units (one to four hairs) from an area where hair grows thickest and reinserting them in the thinning area. Unlike the traditional FUT (Follicular Unit Transplant) method, this procedure does not require removing a strip of scalp, does not result in an obvious linear scar and is much more natural than old-fashioned hair plugs.
Each follicle unit is placed individually, taking into consideration hair growth direction, size and pattern to ensure thick, full growth that's indistinguishable from your surrounding hair. Dr. Danyo is accomplished at both the artistry and precision needed to achieve natural results with the FUE method.
SEE THE RESULTS FOR YOURSELF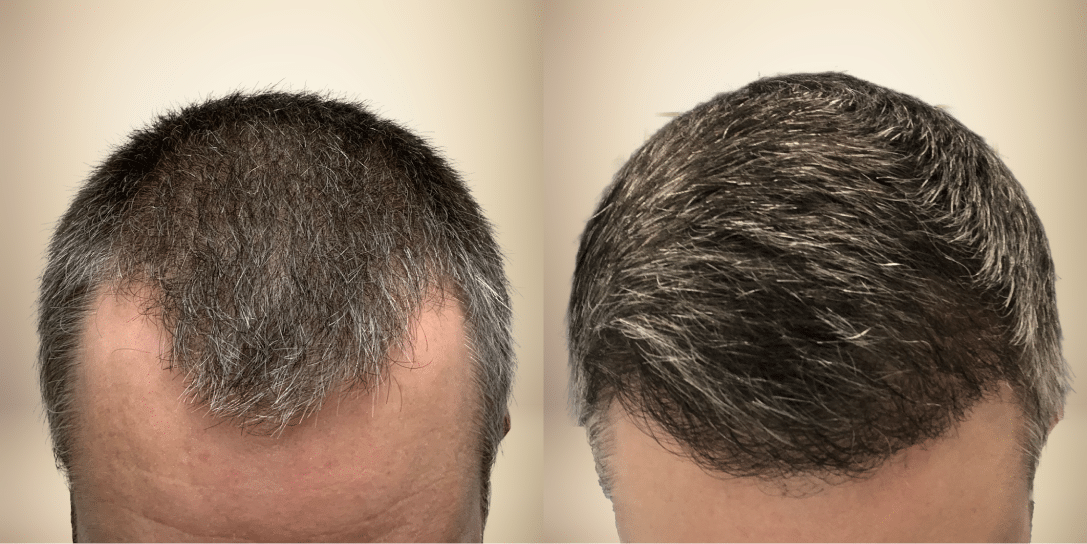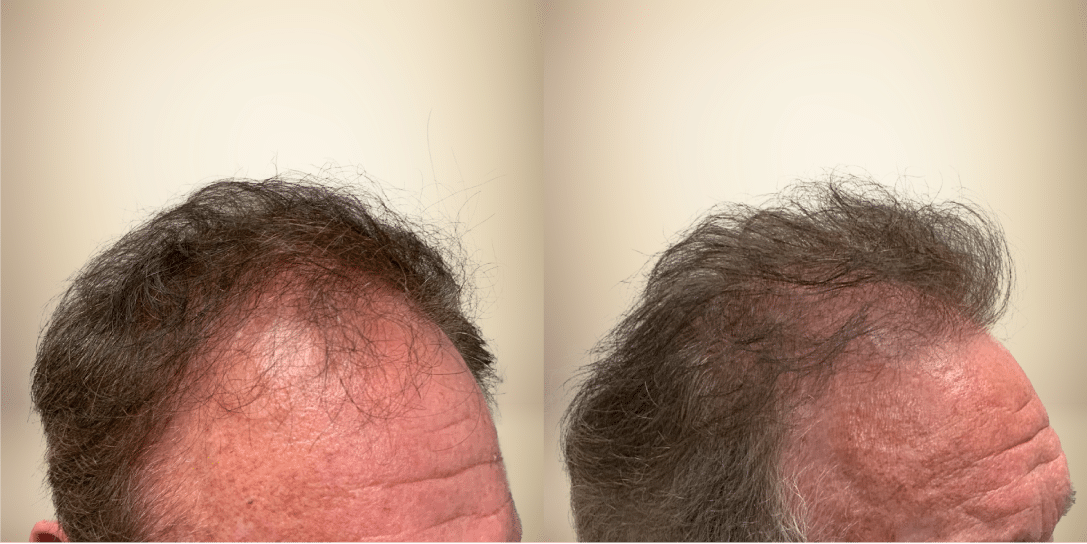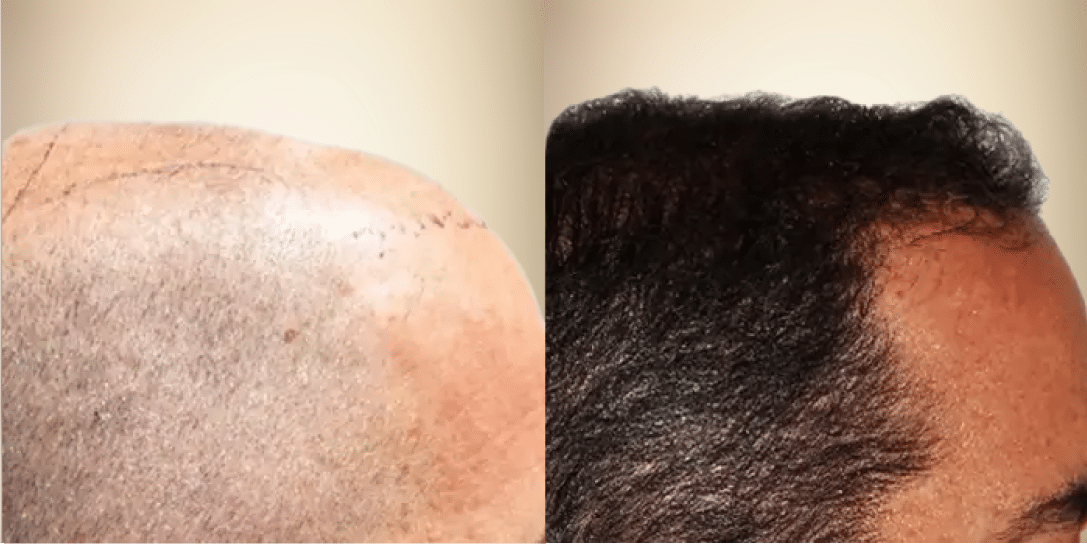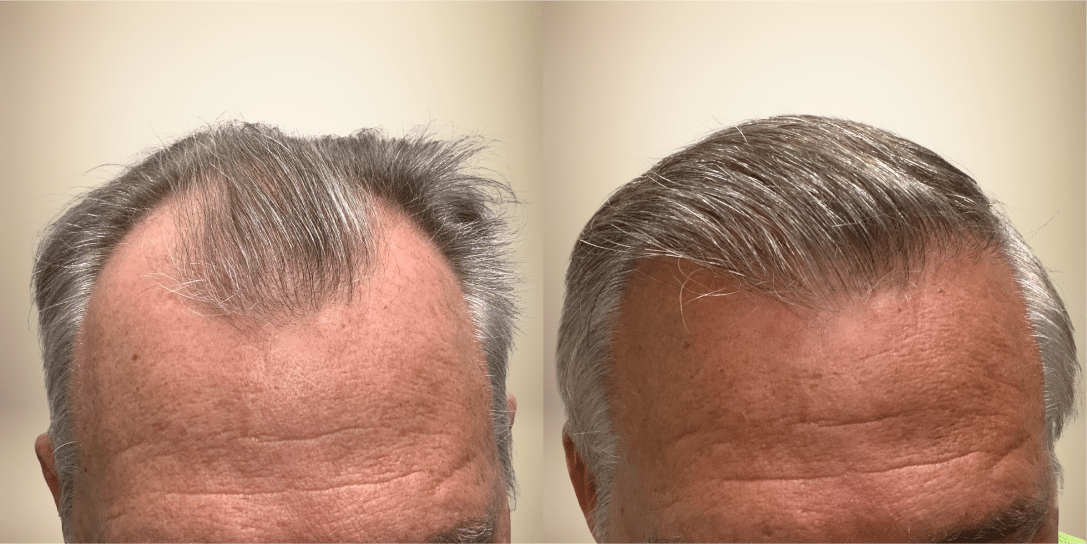 I First met with Dr. Danyo to see if he could correct my thinning hair in the front. He assured me this could be done by transplanting my own hair. I have a fuller thicker front hairline thanks to him.

BEARD AND BODY HAIR TRANSPLANTS (BHT)
When earlier procedures have depleted the usual donor sites on the head, it may be necessary to look elsewhere on the body for new hair sites.
Dr. Danyo may recommend harvesting from the chest or abdomen when patients have a large area needing hair restoration or donor sites on the head can't provide enough hair follicle units. A Body Hair Transplant is also a good choice for patients who had transplants in the late 80s or early 90s involving plugs, scalp reductions or multiple strip transplants.
BODY TO SCALP TRANSPLANTS
Dr. Danyo has achieved impressive results harvesting hairs from the beard, chest or abdomen to the scalp. While these transplants are technically challenging and require special equipment, they often result in robust hair growth.
Chest hair has a shorter growth phase and longer rest phase. Since only 70% will be actively growing and therefore visible at a time – compared to 90% for head hair – more grafts will likely be needed for this type of transplant. Having a skilled physician performing this procedure will ensure not only your post-transplant donor site looks natural, but your final result is a fully dense head of hair. Dr. Danyo can help you assess if chest and body hair extraction is the best choice for a natural appearance.
Restoring your beard to a thick, natural appearance is possible with the minimally invasive No-Shave/Shave Less FUE transplant.
The method leaves no linear scar and doesn't require you to shave your head. Dr. Danyo's meticulous approach means the smallest possible recipient sites are positioned to mimic natural hair growth. Your existing beard will cover the transplanted follicles, and you can return to work and life within a few days.
Dr. Danyo completes each procedure with a personalized approach, so your final result is natural, robust and confidence-building.
SCALP TO BODY TRANSPLANTS
At times, hair is desired in other parts of the face or body, including the beard and eyebrows.
Dr. Danyo is highly skilled at hair transplants from the scalp into these areas.
Hair restoration is an intimate journey and having someone to discuss these issues with can be a very empowering experience.
Using the same cutting-edge FUE technique, Dr. Danyo can help build your confidence with a natural-appearing hair solution. You'll look younger and healthier, with very little downtime
Your eyebrows are the frame and key to a youthful expression. An eyebrow No-Shave/Shave Less FUE transplant is a minimally invasive procedure that removes hair from the donor area (typically the back of your head) and places the hair in the smallest possible recipient sites to mimic natural growth.
Your transplant will naturally enhance your eyebrows based on your facial shape, desired result, existing eyebrows and the hair to be transplanted. Unlike microblading or dyeing, an eyebrow FUE transplant uses your own hair to provide a completely natural look and no downtime. Our eyebrow restoration technique inserts each grafted follicle with eyebrow length hair, so the results are immediate and allow for extreme detail for curl and angulation control.
THE HAIR RESTORATION PODCAST WITH
DR. DANIEL A. DANYO
Take a listen to Dr. Danyo tackle misconceptions about the process of hair restoration and share some of his personal journey as a patient himself.
Discover how Dr. Danyo is using cutting edge technology and techniques from around the world to transform the lives of his patients, empowering them to take control of their appearance with confidence and success.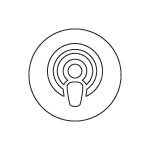 TOP 5 MOST POPULAR EPISODES