MEET DR. DANYO OF NORTH ATLANTA HAIR RESTORATION
"I KNOW WHAT YOU'RE GOING THROUGH.
I WENT THROUGH IT, TOO."
When you meet with the team at North Atlanta Hair Restoration you can be sure you are in good hands.
Dr. Danyo knows your need to have a procedure that is both effective and discreet. You can have confidence the results will look completely natural. Friends and family will simply think you look younger.
Our staff is dedicated to making your experience extremely safe and comfortable. Our pricing is completely transparent with no surprises. Our results are unmatched.
From the moment you speak with our Patient Coordinator to the time your treatment is complete, you can expect to be taken care of like family.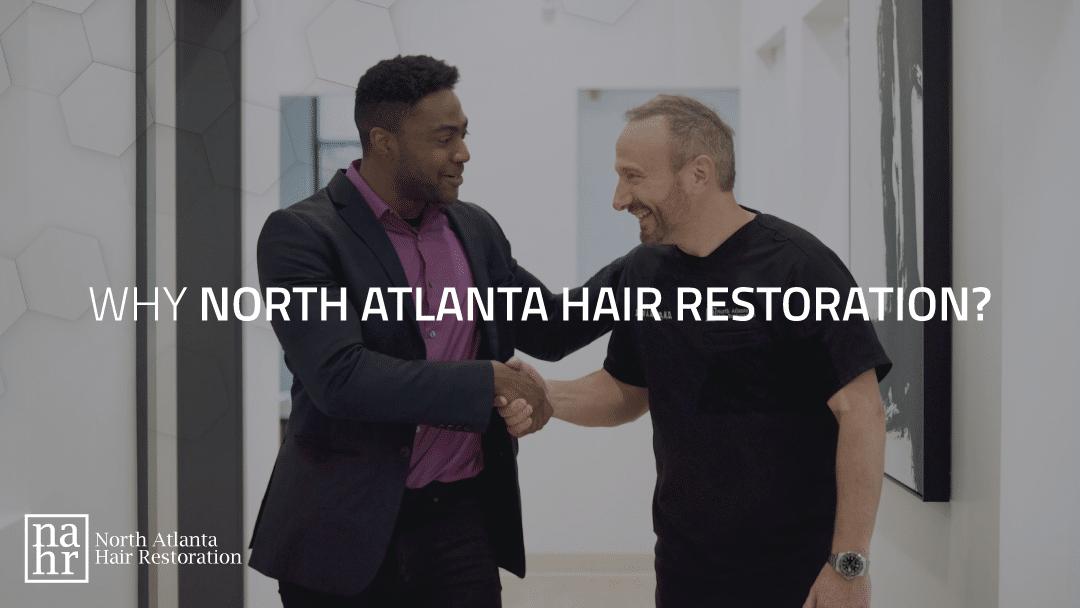 HELPING PATIENTS TAKE CONTROL OF THEIR APPEARANCE
As a hair transplant patient himself, Dr. Danyo intimately understands his patients' desire to achieve natural-looking results. He combines extensive training, experience and artistry with surgical precision to provide innovative solutions to hair restoration.
Daniel A. Danyo, MD, MBA is one of less than 250 doctors who hold the title of Diplomate from the American Board of Hair Restoration Surgery, the only recognized certification for hair restoration surgery. He founded North Atlanta Hair Restoration in 2012 to provide advanced restoration techniques in a medically safe environment. As a triathlete who has completed two full Ironman triathlons, Dr. Danyo brings a high level of stamina, focus and perseverance to each procedure. He frequently takes on 2,500 grafts or more, a size most other clinics don't attempt.
From No-Shave/Shave-Less Follicular Unit Excision (FUE) to super concentrated Platelet Rich Plasma (PRP) treatments, Dr. Danyo dedicates himself to the art of making you look and feel younger, confident and successful.
242

Dr. Danyo is one of only 242 doctors certified by the ABHRS worldwide.
4 Million

Graft excisions and placements performed by Dr. Danyo.
2012

North Atlanta Hair Restoration has been changing lives since 2012.
AN ELEVATED OFFICE EXPERIENCE
Come experience the unmatched expertise of Dr. Danyo and
North Atlanta Hair Restoration.
LISTEN TO DR. DANYO'S TOUR OF
NORTH ATLANTA HAIR RESTORATION'S MEDICAL OFFICE
NEW SPACE, NEW SERVICES AT
NORTH ATLANTA HAIR RESTORATION
Dr. Danyo of North Atlanta Hair Restoration
talks about their new facility & the world-class
services he is able to provide for patients.

After meeting with Dr. Danyo, my choice of the right clinic became clear. I simply trust Dr. Danyo, and that is a quality that is very important to me.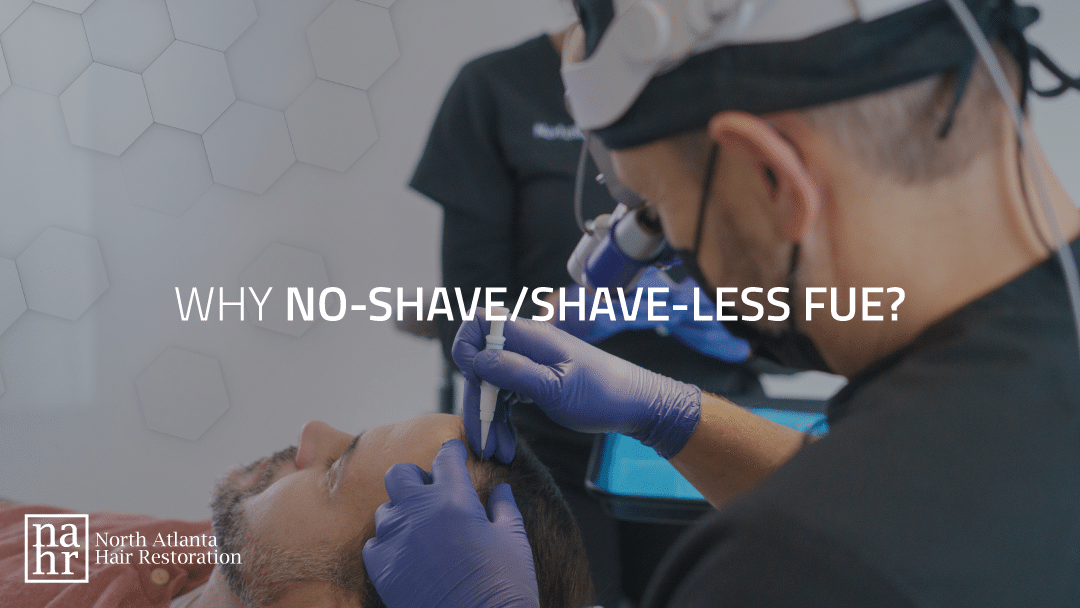 EXPERTISE, SKILL AND ARTISTRY
Driven by his own personal experience, Dr. Danyo has become a pioneer in the
No-Shave/Shave-Less FUE procedure that restores the patient's thickest natural hair
growth, without the need to shave part of the scalp. Results leave no tell-tale scars.
Expert in No-Shave/Shave-Less FUE, results are invisible the next day.
Certified by the American Board of Hair Restoration Surgery.
Member of the International Alliance of Hair Restoration Surgeons, a consumer organization committed to excellence within the hair restoration industry. Members of IAHRS are deeply vetted for professional conduct.
Personally performed over 3 million successful hair grafts.
Designs hair restoration in one-on-one consultation with patient.
Individually extracts and places each graft himself.
Expert in Direct Hair Implantation.
Expert in Platelet Rich Plasma (PRP) injection therapy.
Expert in the use of body hair transplants for scalp restoration.
Expert in beard and eyebrow repair.
Expert in non-invasive hair restoration options.
Repaired hundreds of procedures performed by others.
Procedures are performed in a safe, spa-like environment under physician supervision.
Offers both surgical and non-surgical solutions.
Successfully answers all hair restoration questions on his podcast.
PROFESSIONAL HAIR LOSS SOLUTIONS
North Atlanta Hair Restoration is committed to providing skilled expertise in your journey to hair loss recovery. Our state-of-the art medical facility in Alpharetta, Georgia and highly experienced staff under the direction of Daniel A. Danyo, MD, MBA will instill confidence and peace of mind in your hair restoration decision.
From the moment you arrive at our spa-like facility — and throughout your procedure — you will remain confident our practice is providing distinctive quality and the most natural-looking results.
SEE THE RESULTS FOR YOURSELF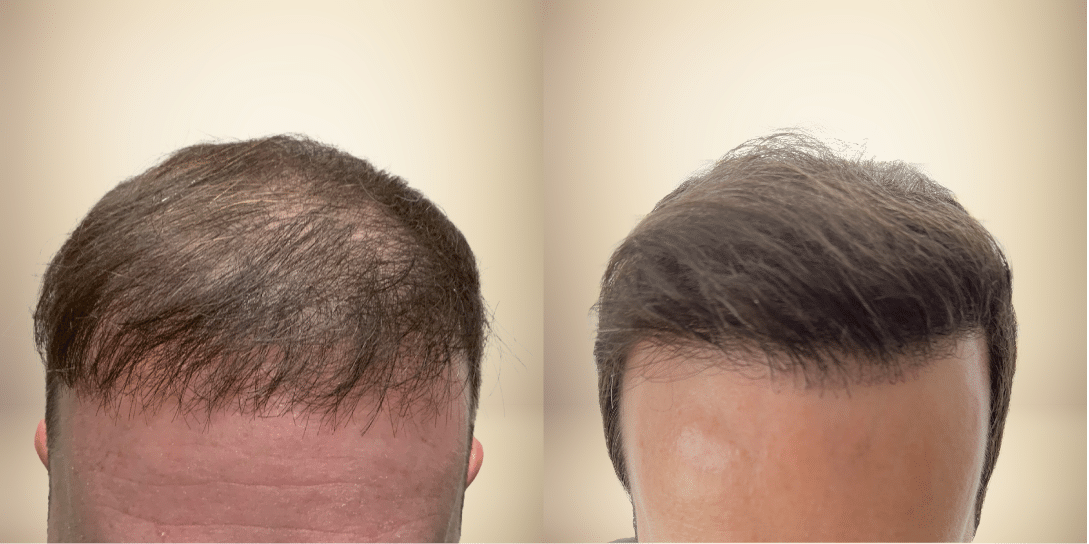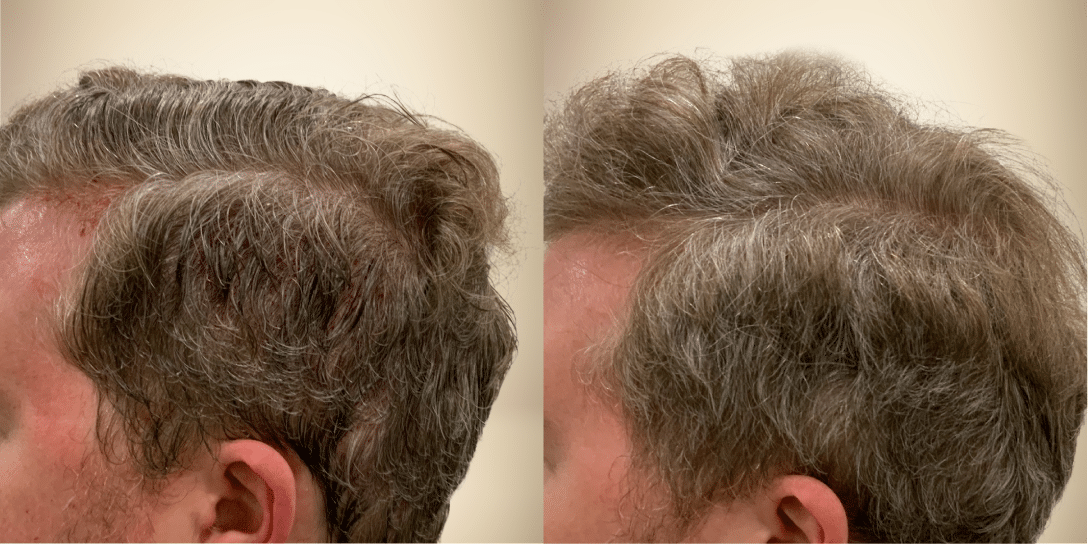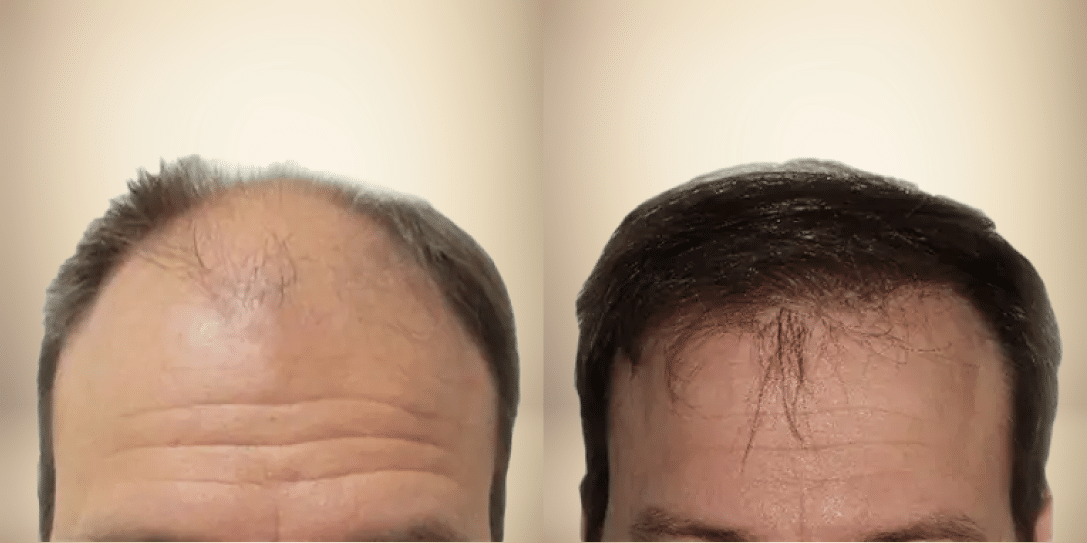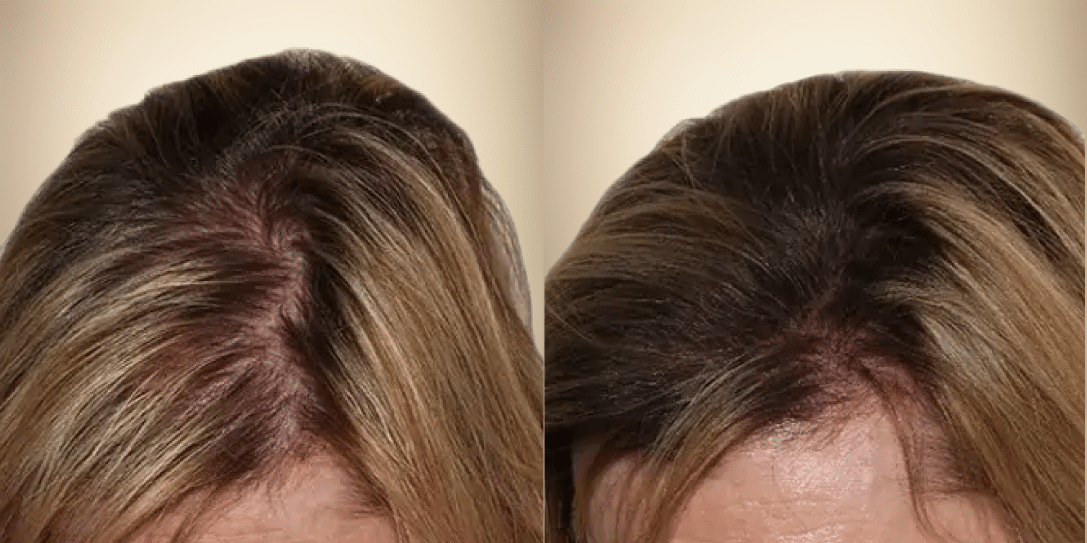 PERSONALIZED HAIR SOLUTIONS
TO SUIT YOUR NEEDS
Unlike other offices, every patient is evaluated by Dr. Danyo to determine their unique needs before recommending cutting edge solutions. Having mastered the No-Shave/Shave-Less FUE procedure, combined with Dr. Danyo's artistry, your results will be unmatched.
Pricing for our procedures is determined individually and completely transparent with no surprises or additional charges.
We prepare and follow each patient carefully as they discover a younger version of themselves. Our goal is to make it easy for you by ensuring a medically safe and comfortable experience from beginning to end with results that far exceed expectations.
THE HAIR RESTORATION PODCAST WITH
DR. DANIEL A. DANYO
Take a listen to Dr. Danyo tackle misconceptions about the process of hair restoration and share some of his personal journey as a patient himself.
Discover how Dr. Danyo is using cutting edge technology and techniques from around the world to transform the lives of his patients, empowering them to take control of their appearance with confidence and success.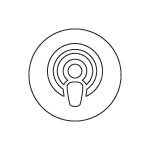 TOP 5 MOST POPULAR EPISODES

Dr. Danyo performs all of his transplants by hand. He created a hair line that looks perfectly natural and placed the hair in a way that only a human can accomplish. Dr. Danyo is a hair transplant artist

North Atlanta Hair Restoration clients travel to Atlanta from all over the world to work with Dr. Danyo.
Our location in downtown Alpharetta, Georgia offers a unique opportunity to get away for a night or more of good food and fun before (or after) your hair restoration procedure.
The city is perfectly positioned between the North Georgia Mountains and the vibrant international city of Atlanta. Visitors can enjoy world-class restaurants, bars, shopping, art and music events, all within walking distance to our clinic.
Complete our questionnaire through our secure, HIPAA-compliant portal to schedule a virtual consultation with Dr. Danyo right now.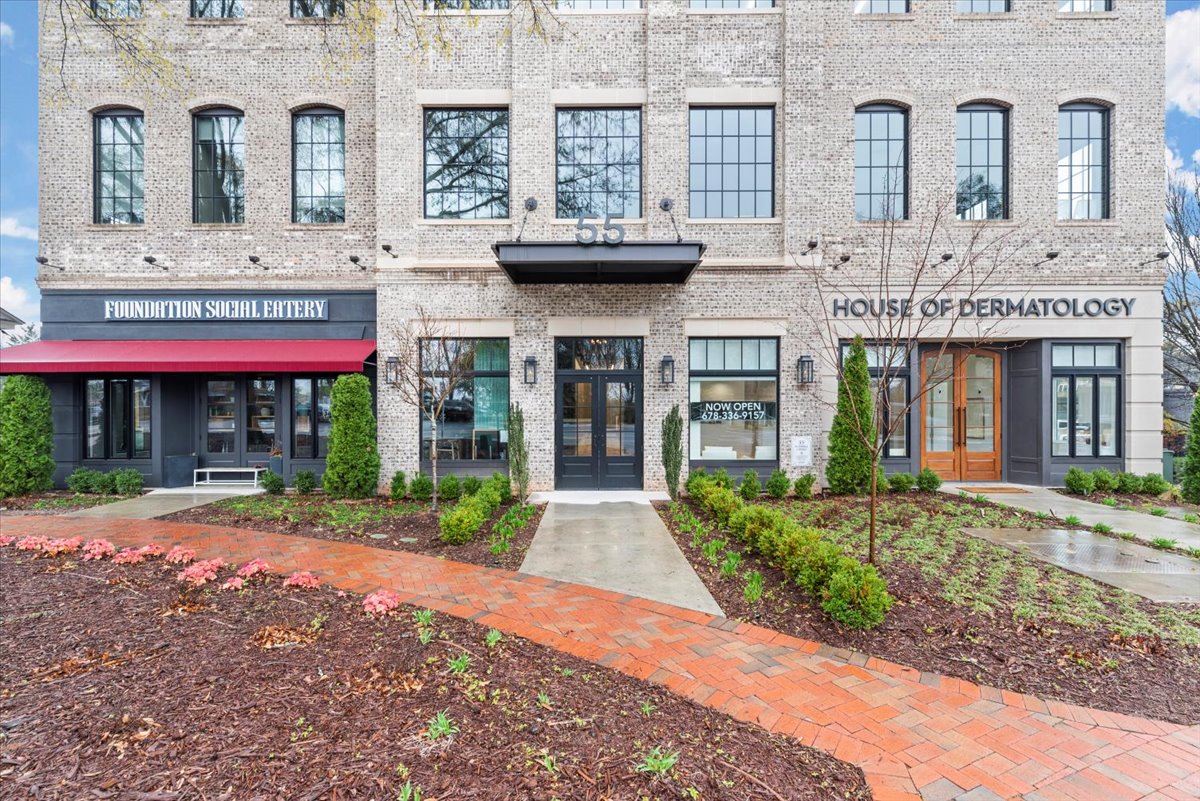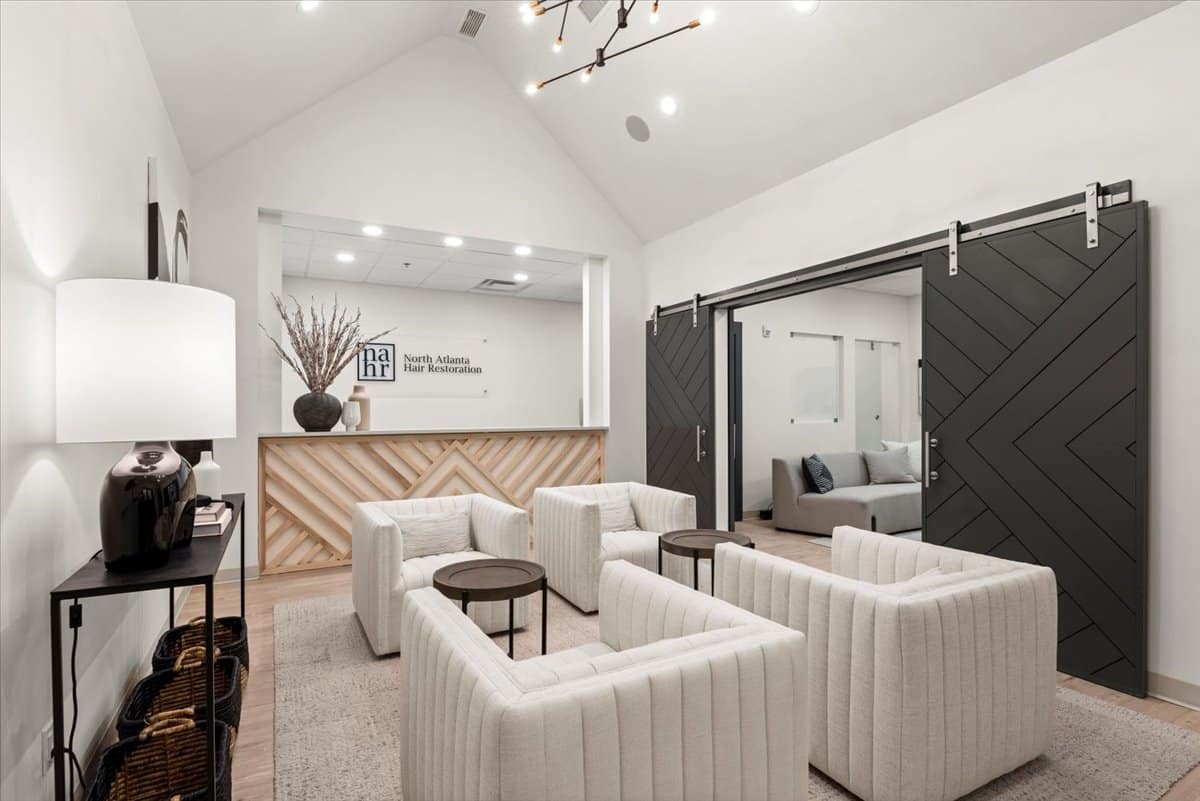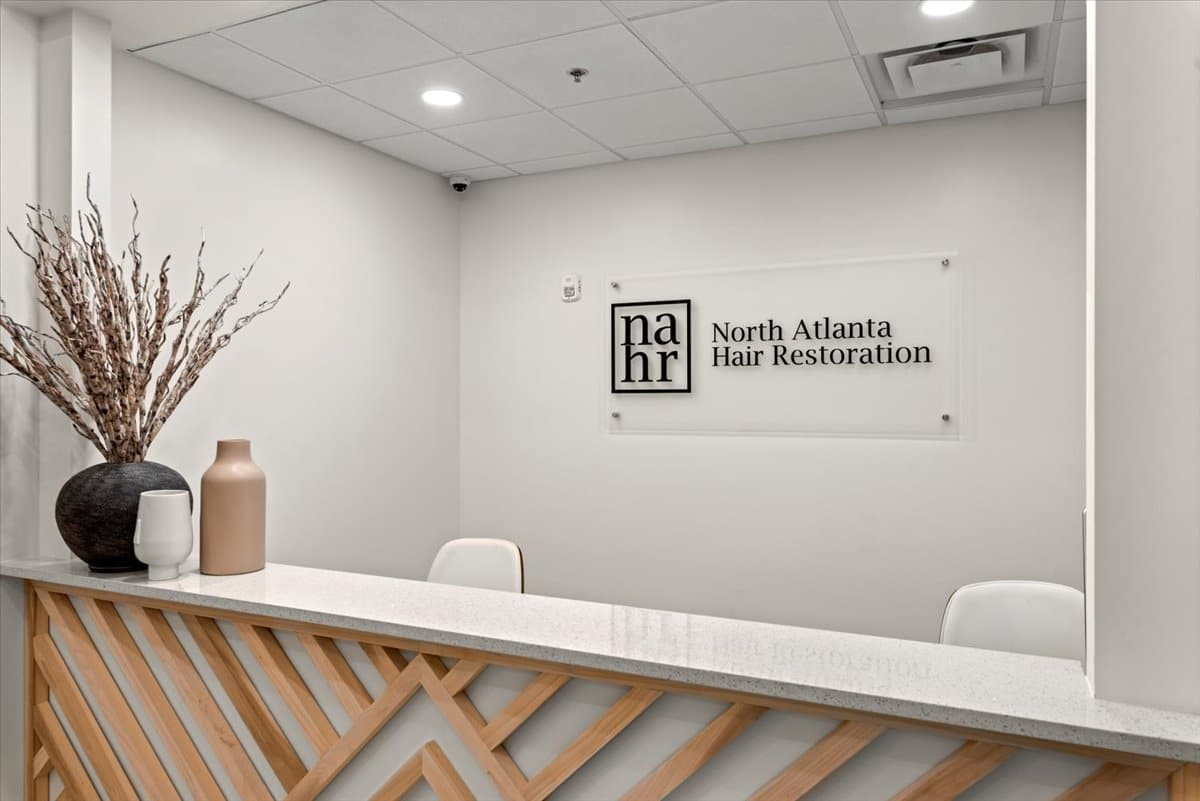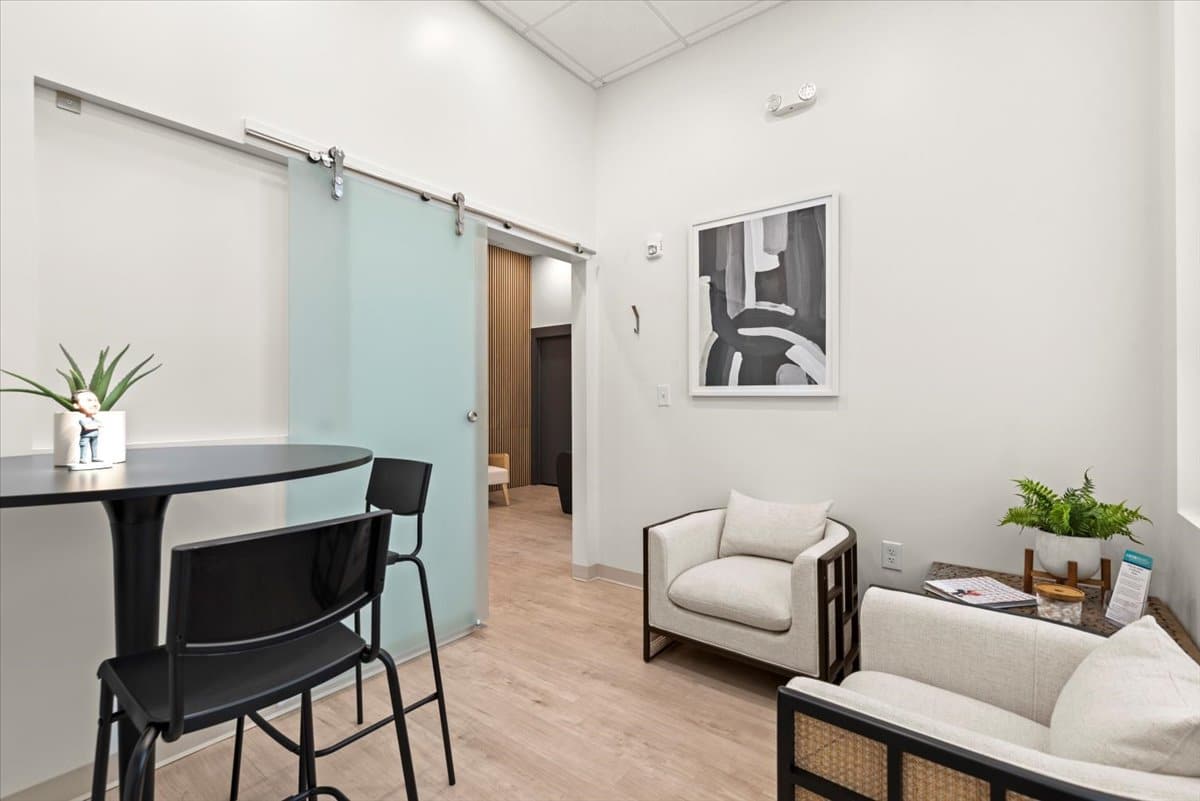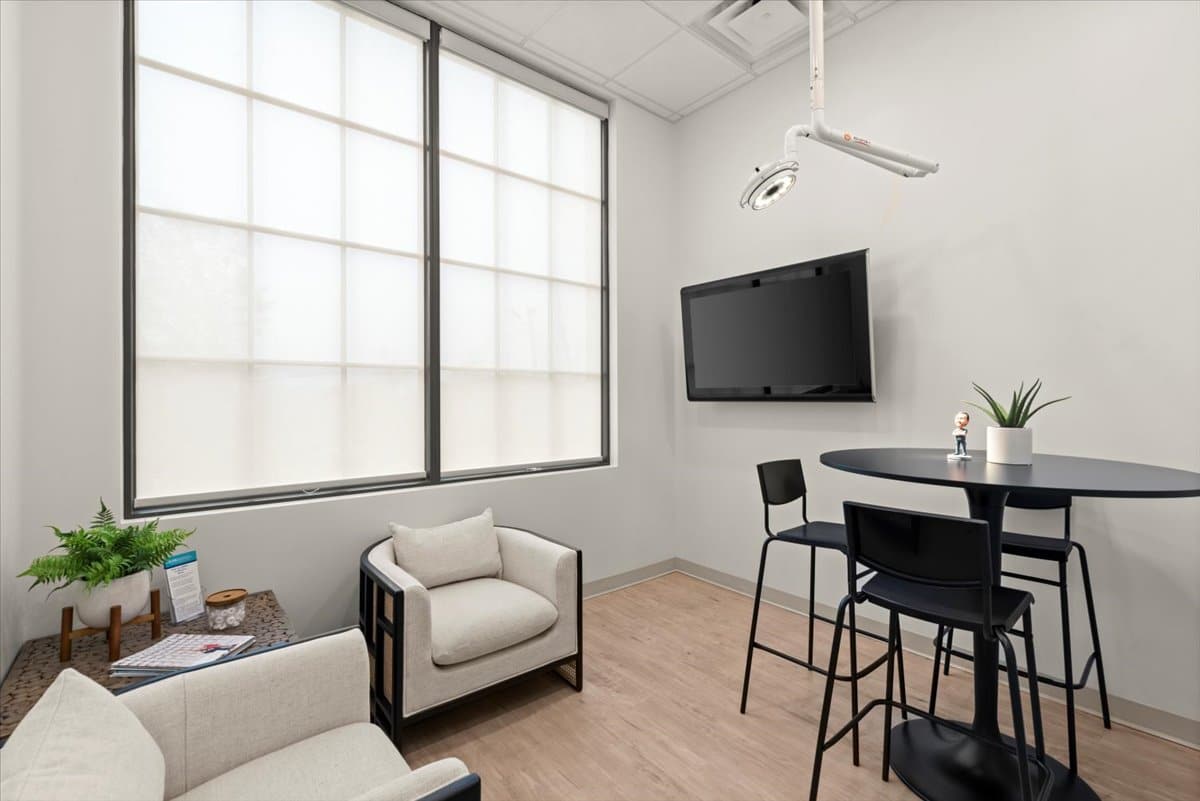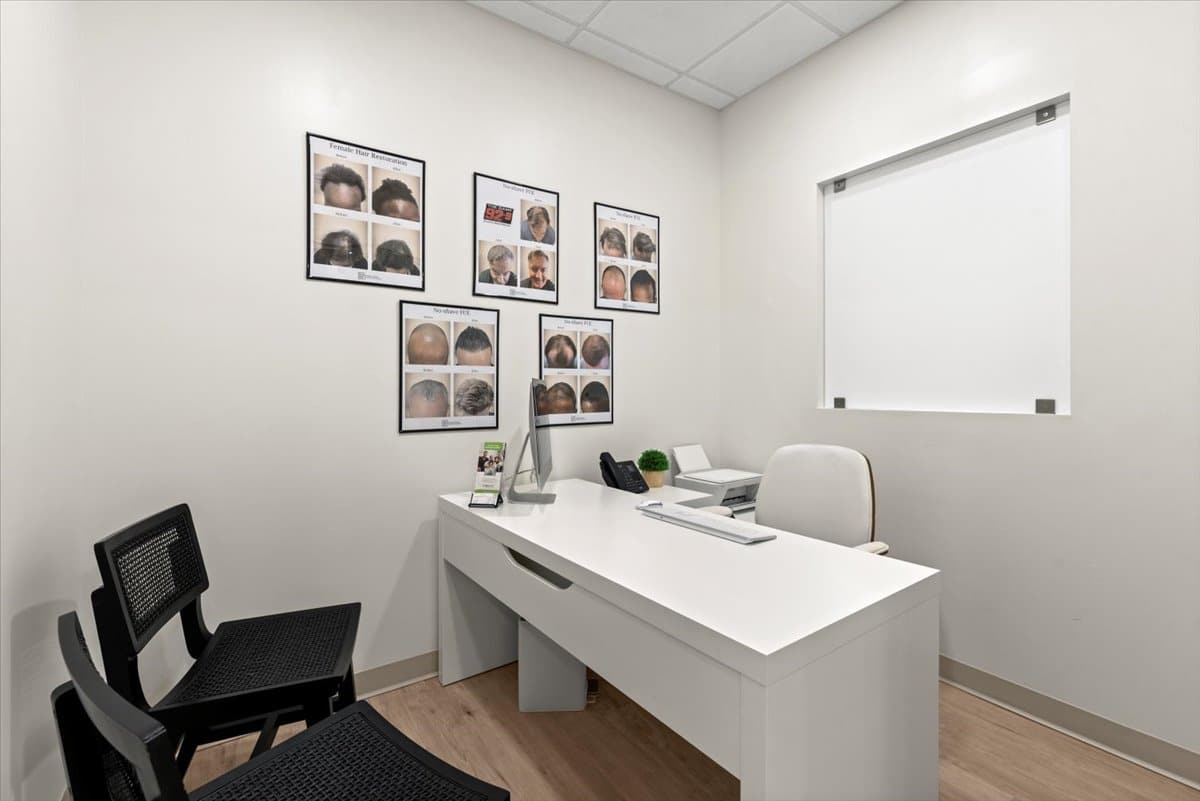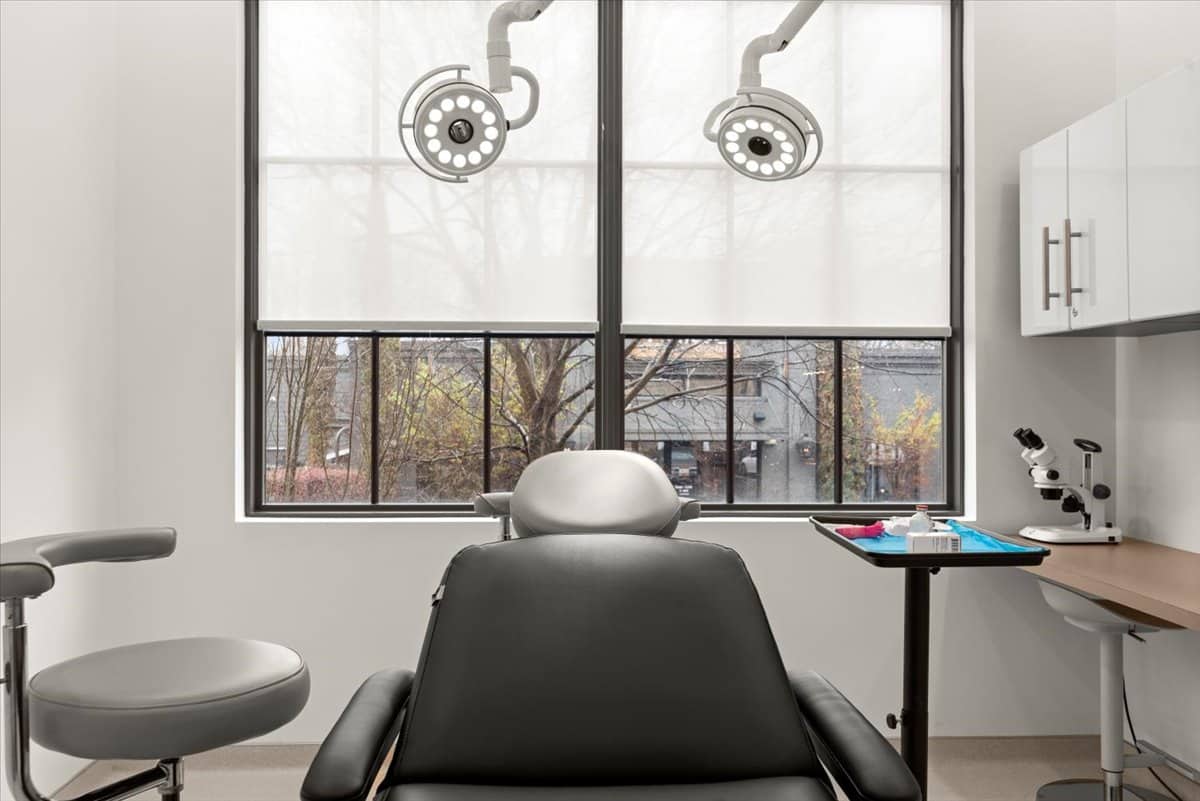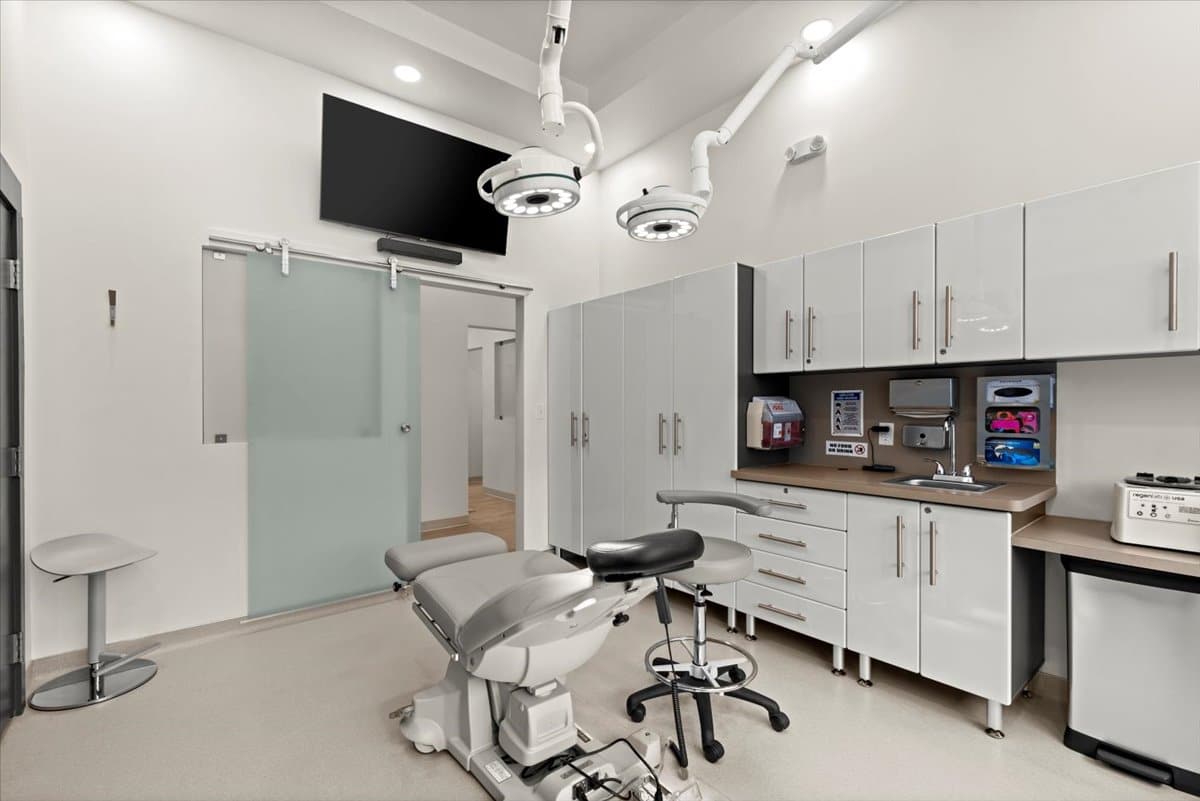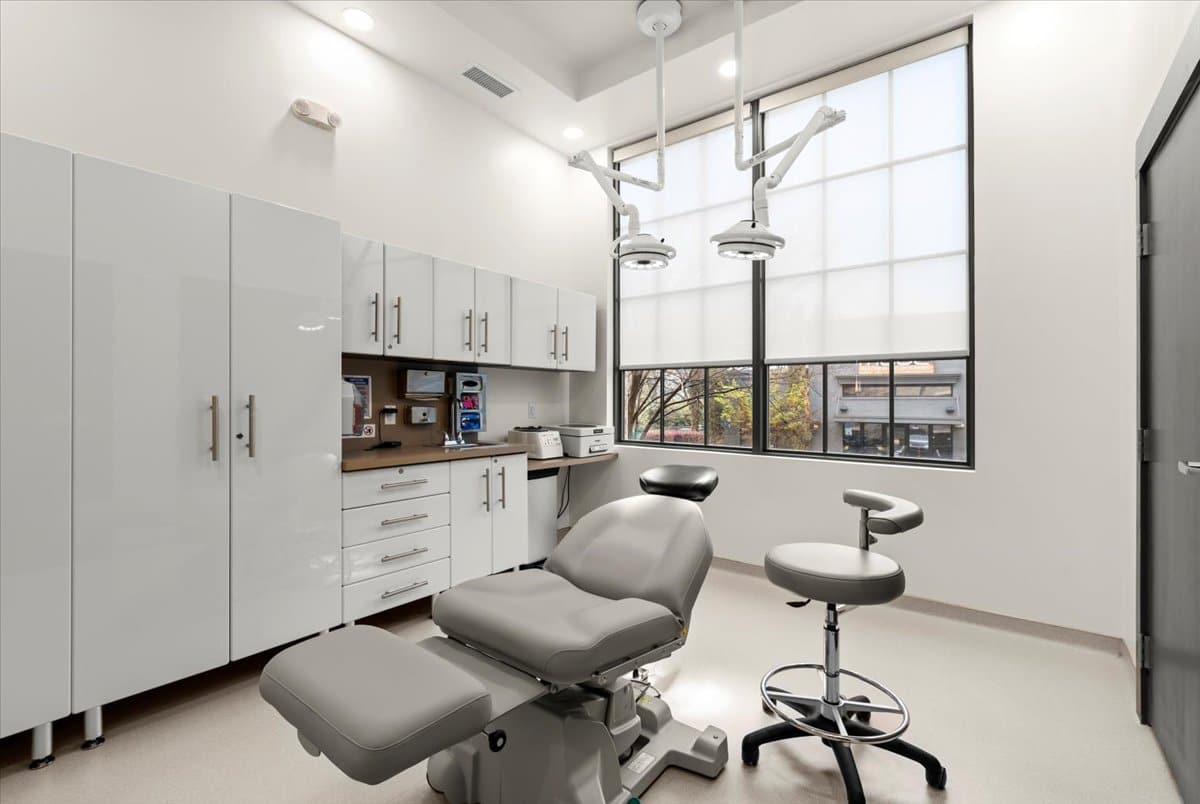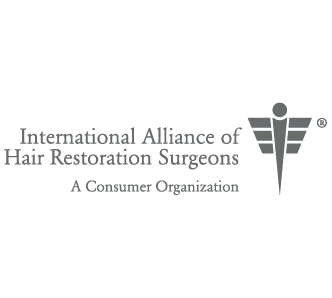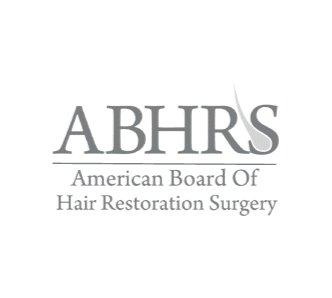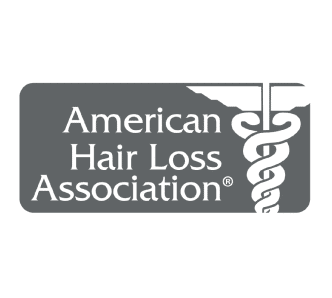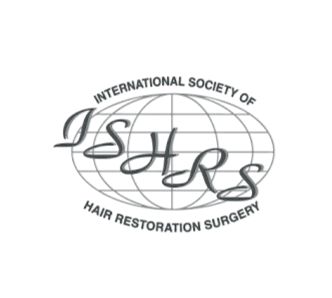 SEE THE RESULTS FOR YOURSELF