Have you been thinking about hair restoration or what you can do to gain confidence in your appearance? Not sure what to think or where to start your hair restoration journey? You are not alone. Join Daniel A Danyo, MD, founder and physician at North Atlanta Hair Restoration, to start your hair restoration journey today!

A Patient's Perspective on the Process and Procedure After Having a Hair Transplant
In episode 15 of "Hair Restoration with Dr. Daniel A. Danyo," host Clark Buckner and founder and physician at North Atlanta Hair Restoration, Dr. Danyo, are joined by David K., a recent hair restoration patient. David shares why he chose Dr. Danyo to be his physician and why he chose to embark on his hair restoration journey.
The episode opens with Dr. Danyo sharing the importance of a strong physician-patient relationship. Dr. Danyo's focus is always 100% on his patients and their individual case. This is a trait that does not go unnoticed by his patients.
Throughout the episode, David made note of Dr. Danyo's high involvement in not only his consultation but in his Shave-less FUE procedure and what was needed by David to have a successful post-care experience. Even before his procedure, David knew he could trust Dr. Danyo and made the right choice for a hair transplant by choosing North Atlanta Hair Restoration.
Just a few weeks out from his hair restoration procedure, David can tell that Dr. Danyo's attention to detail was worth it. And it's not only David that is happy. Since his procedure, David has people tell him he looks great and ask what he's been up to. The fact that they can't tell David had a No-Shave FUE procedure makes David smile.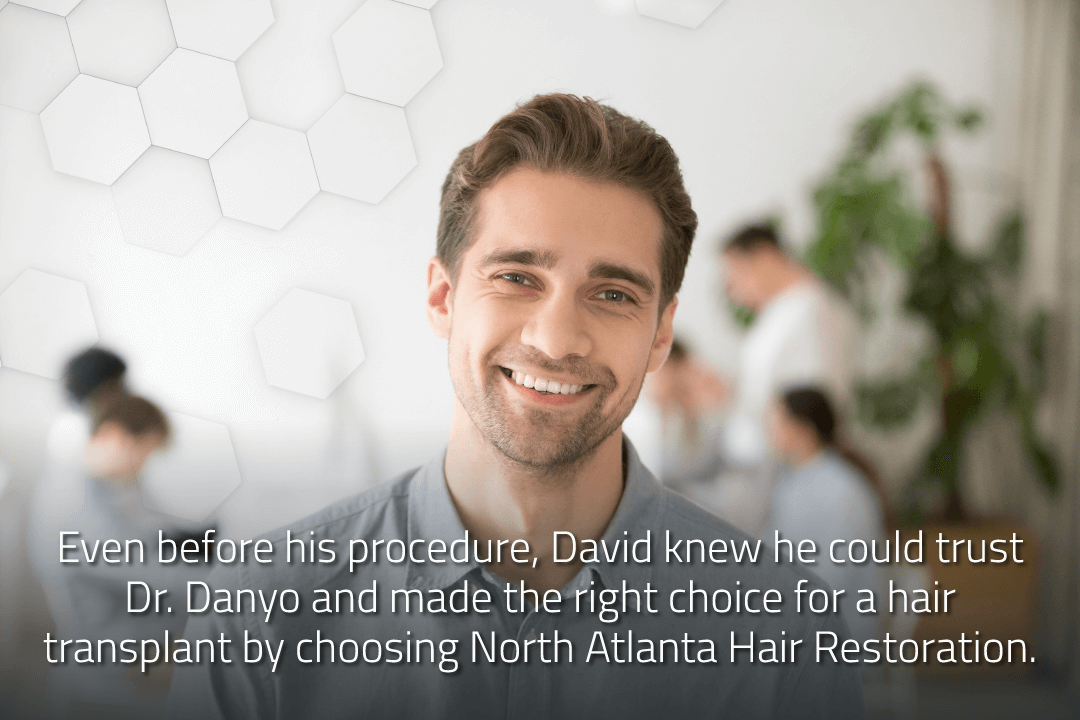 "I'm almost a month in and it looks completely natural. No one can look at me and say, 'Hey, what's going on?' Right? There's none of that. And that was immediately after the procedure. That again goes back to the Shave-Less [FUE procedure] that Dr. Danyo has, that no one has," said David.
Be Like David and Build Your Confidence and Looks Back
Dr. Danyo offers a virtual consultation to those looking to learn more about Shave-less FUE and how to help you regain the hair you have lost. All you have to do is answer a few questions, and our patient consultant will set up your time to speak with Dr. Danyo. Click here to get started.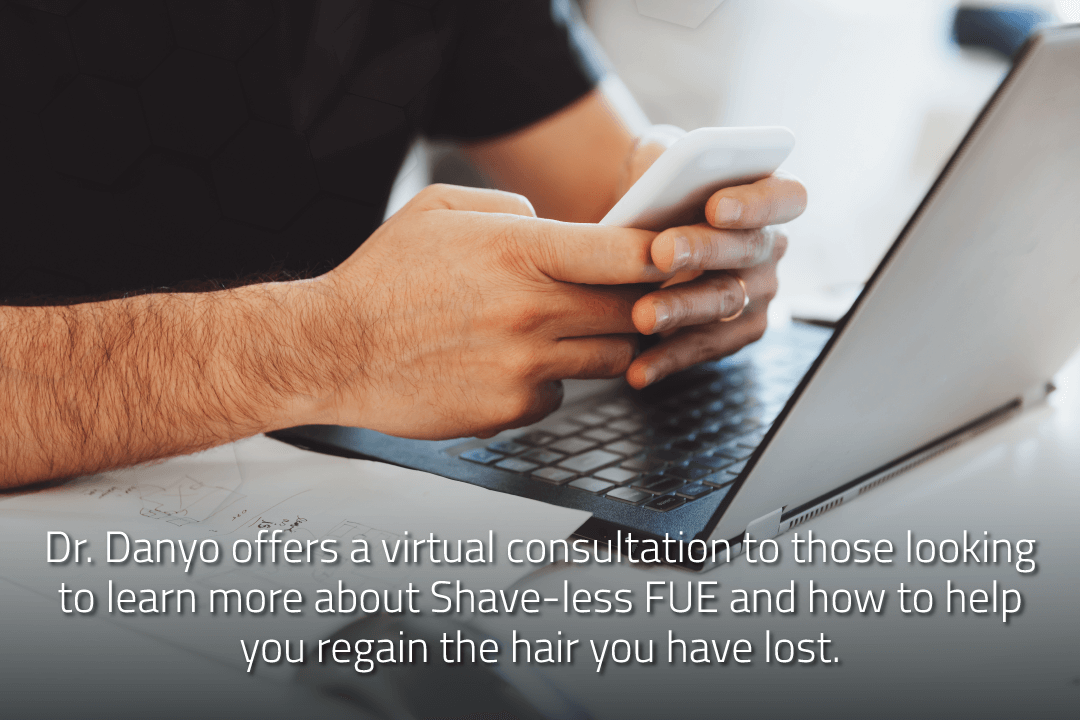 To learn more about this show and to follow along with our journey, please rate, review and follow this podcast wherever you listen to your audio content including Apple Podcasts, Google Podcast, and Spotify.