Many things can go wrong with a hair transplant, from the depletion of donor sites to straight-up poor results. However, there are ways to avoid these problems when it comes to your hair restoration journey.
What Could Go Wrong with a Hair Transplant?
In episode 19 of the podcast, "Hair Restoration with Dr. Daniel A. Danyo," host Clark Buckner and founder and physician at North Atlanta Hair Restoration, Dr. Danyo, talk about the importance of a trusting doctor-patient relationship, red flags to keep an eye out for, and what it looks like to work with leaders in the field.
Dr. Danyo believes that the key to a successful doctor and a successful hair transplant is a relationship with a patient. At North Atlanta Hair Restoration, Dr. Danyo is part of every step of the hair restoration process. From the consultation to individually extracting and placing every graft during your procedure. Dr. Danyo is passionate about changing people's lives by empowering his clients and being a leading physician in his field.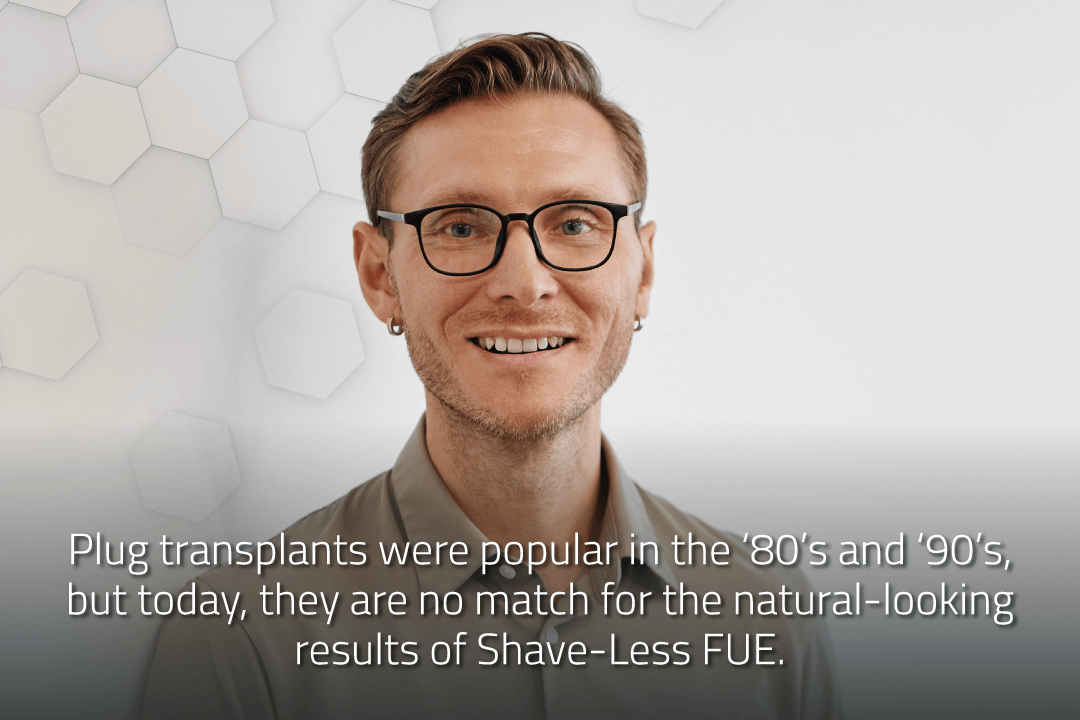 When hair transplants go wrong, you often hear, "the doctor wasn't involved in my case." This statement is a major red flag. Leaders in the field, such as Dr. Danyo, get involved, analyze, evaluate the scalp, and discuss potential risks and benefits and different options the client has.
Dr. Danyo advises listeners to do their research. Look at websites, find testimonials, and ask questions. He warns listeners of illegal procedures performed by unlicensed technicians and poor results from technicians that lack credentials.
"I've had three patients recently that have had severe depletion of their donor site and also had poor results… One of them I had to place 750 grafts back into the donor site from the top back of the head," shares Dr. Danyo.
The good news is that there are solutions to most situations. For example, if the donor site has been depleted, Dr. Danyo can perform an FUE from a man's beard. The important thing is that you get your hair transplant done professionally by a credible practitioner, not a salesperson.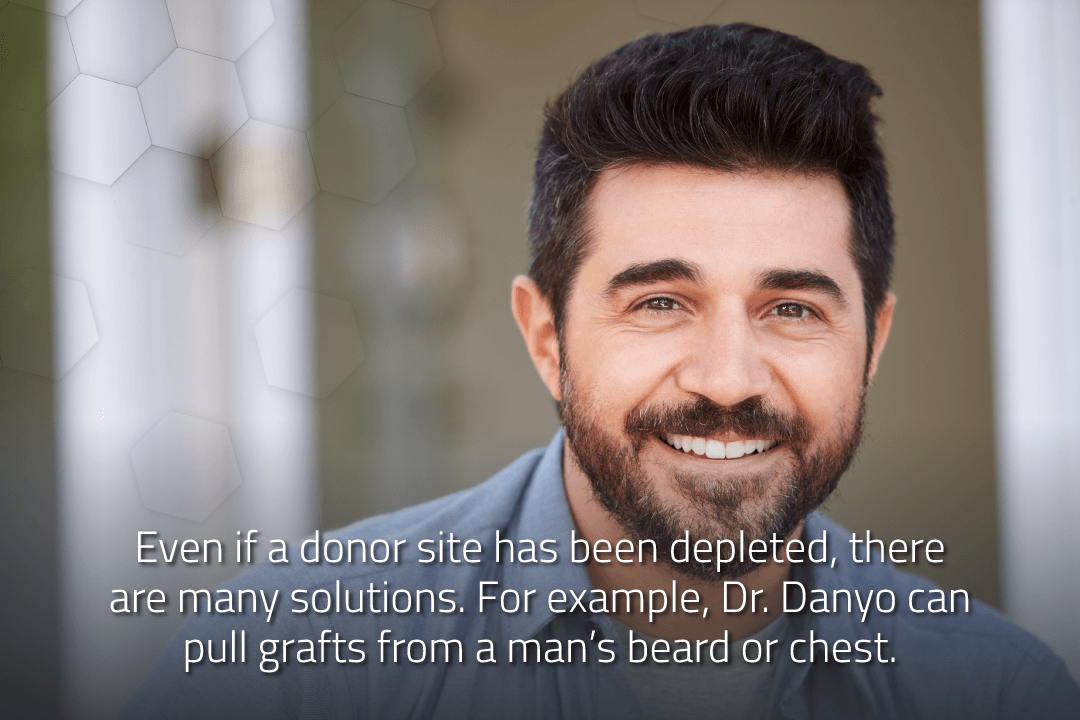 Dr. Danyo believes his reviews speak for themselves. Through trial and error, time, and high levels of commitment, Dr. Danyo pulls out all the stops. He even puts energy into his well-being to be in the best shape possible while providing treatments. Plus, he values his doctoral background because it can save a life during a procedure.
Alpharetta Hair Replacement Doctor
Continue building your relationship with Dr. Danyo today! Simply click here to answer a few questions and book your personal consultation with Dr. Danyo or call 678-845-7521 right now.
To learn more about this show and to follow along with our journey, please rate, review and follow this podcast wherever you listen to your audio content including Apple Podcasts, Google Podcast, and Spotify.