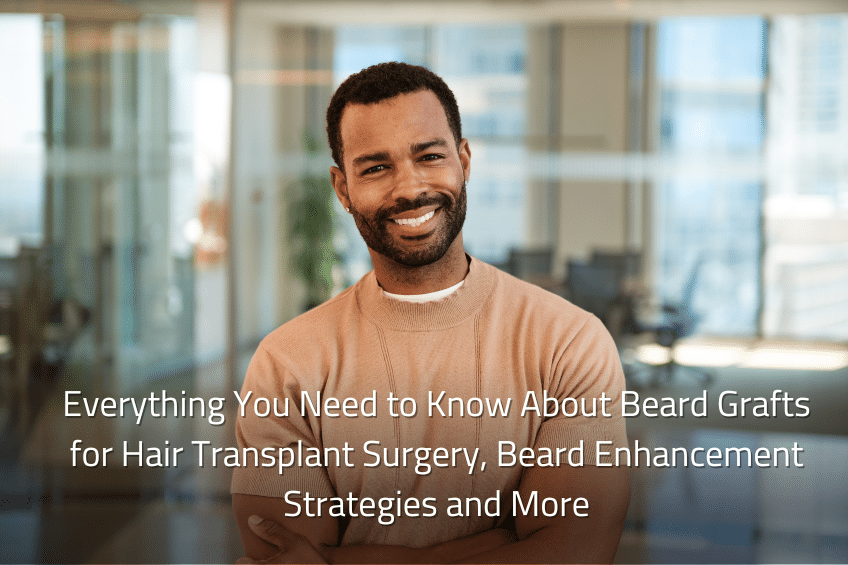 Everything You Need to Know About Beard Grafts for Hair Transplant Surgery, Beard Enhancement Strategies and More
People facing hair loss, especially advanced cases of hair loss, often want to know whether using beard hair for hair transplant surgery is a viable option.
The good news is that for most patients, a beard to hair transplant can be a great option for filling in bald spots, for rebuilding the natural hairline, and for restoring volume to thinning areas on the head.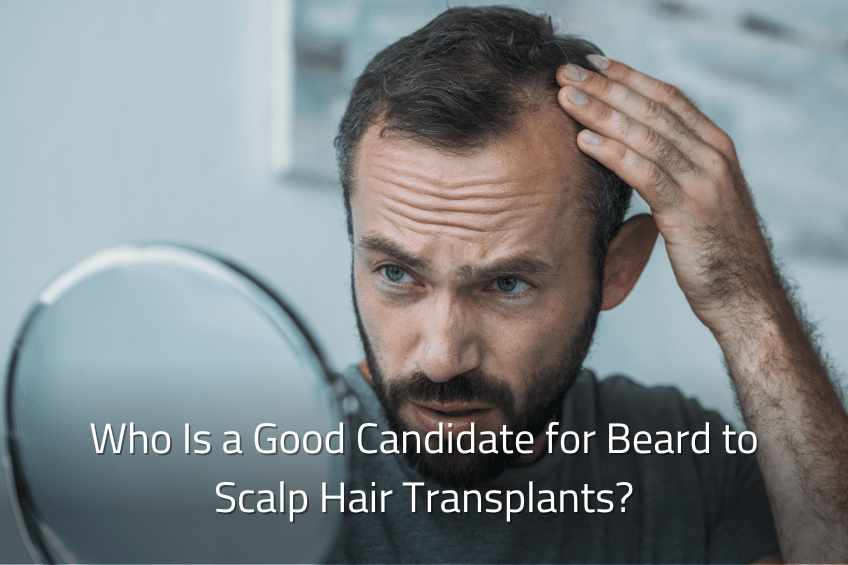 Who Is a Good Candidate for Beard to Scalp Hair Transplants?
 The best candidates for hair transplantation using beard donor sites are usually patients who lack good donor sites on the head.
Patients who are in the later stages of baldness are those most likely to need a beard to scalp hair transplant.
In addition, those who have had one or more previous hair transplants that exhausted existing head donor sites and those who had older types of procedures, including ones that caused scarring, are also common candidates for these procedures.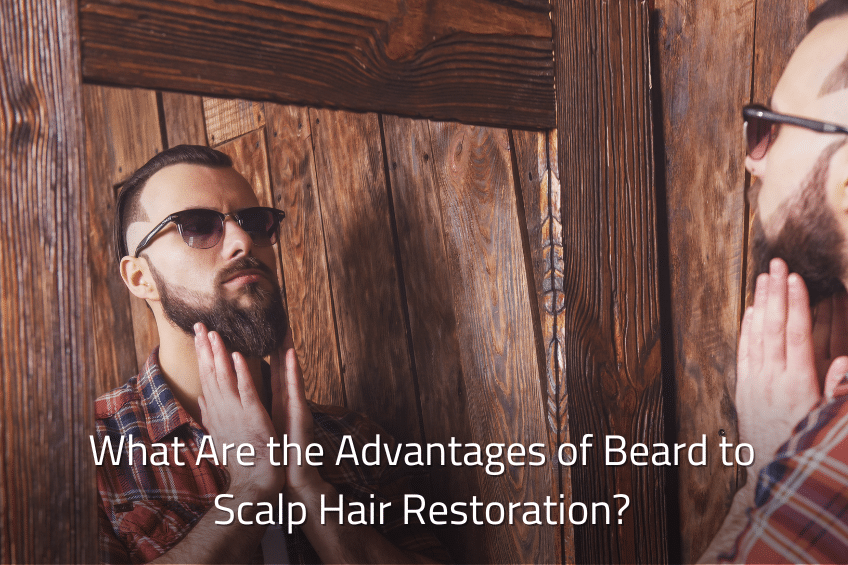 What Are the Advantages of Beard to Scalp Hair Restoration?
The main advantage of beard hair transplants is that it makes hair restoration possible for patients with the most severe types of hair loss.
Another advantage is that the thickness of each beard hair is typically twice that of scalp donor hair, which means you can get lots of volume from fewer grafts.
Beard hair is also fairly easy to harvest from the face, leaving little visible scarring and very quick healing.
Finally, beard hair is less likely than head hair to start thinning with age, so you can usually expect transplanted beard hair follicles to keep on growing for many, many years.
Especially with advanced techniques like beard to scalp FUE (follicular unit excision), you can expect a high viability rate, minimal scarring, great volume and a very natural look.
 Can Any Hair Restoration Clinic Perform a Hair Transplant From Beard Donor Sites?
Although many clinics advertise hair transplants using beard enhancement methods, not just anyone can transplant beard hair to the head successfully.
The challenges of this type of procedure are myriad. The surgeon must be able to:
Harvest hair from the beard without creating bald patches or scarring.
Successfully excise and place the beard grafts to ensure high follicle viability rates.
Take care to place the transplanted hair grafts at optimal angles so they grow in a natural-looking direction.
Blend the grafts in with any existing hair to create a natural texture and even volume.
Because of these many challenges, it is crucial that you find a hair restoration doctor who specializes in this type of procedure.
Be sure to choose a practice where a surgeon – not just a surgical tech – will be performing your procedure.
Check out their credentials thoroughly, read reviews, and make sure to look for beard to scalp hair transplant before and after pictures on their website.
It is very important to see what their work actually looks like – and to make sure they have experience with hair textures like your own.
This can be all the more important if you are Black, Latino or Asian, since many practices don't have much experience with different types of hair and skin.
Ideally, you should choose a board certified hair restoration surgeon who can show you lots of good examples of successful beard to scalp hair transplant results.
Dr. Daniel A. Danyo, MD is a highly skilled surgeon certified by the American Board of Hair Restoration Surgery, and he places every single hair graft himself.
The doctor specializes in beard to scalp FUE as well as a host of other hair restoration techniques, including beard and body hair transplants, Shaved FUE, No-Shave or Shave-Less FUE, Direct Hair Implantation (DHI) and more.
Dr. Danyo is also very experienced in helping African American clients and those of non-white ethnicity achieve a more youthful and natural looking head of hair through transplantation.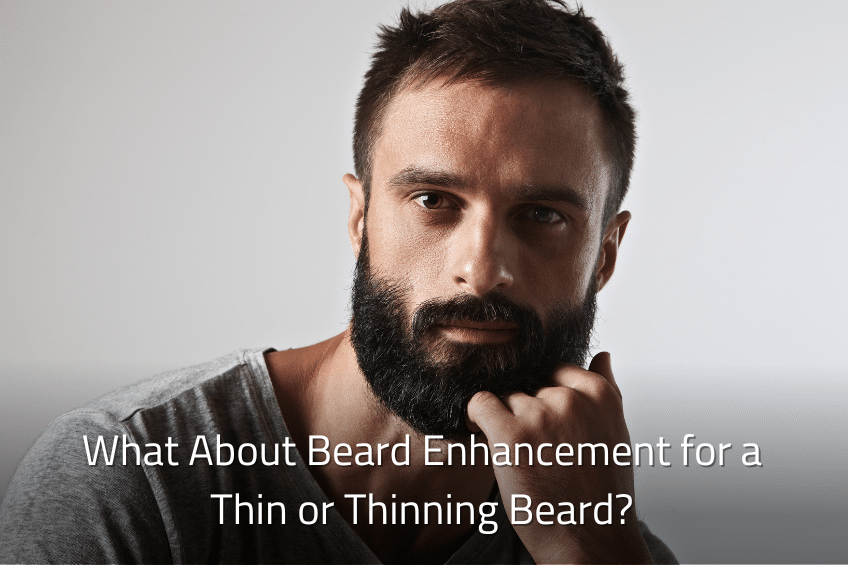 What About Beard Enhancement for a Thin or Thinning Beard?
 For patients who want a thicker beard, Dr. Danyo has solutions, too, using the same cutting-edge FUE technique he uses elsewhere for great results.
The doctor can take hair from your scalp and transplant it to your beard to create natural looking fullness and healthy texture.
He can also use donor sites from elsewhere on the body to enhance the beard.
And your restoration options go well beyond beard FUE – Dr. Danyo and his team can enhance hair volume on different areas of the face, including the eyebrows and sideburns, and on other parts of the body, too.
Want to Find Out If You're a Good Candidate for Hair Restoration or Beard Enhancement?
 North Atlanta Hair Restoration can help. Whether you're facing male pattern baldness, alopecia, or just want a thicker beard, we offer the most cutting edge hair and beard enhancement solutions available.
Schedule a personalized consultation with Dr. Danyo to find out which hair restoration treatments might be right for you.
Book online here or call us now at 678-845-7521 to schedule a virtual or in-person consultation.