"He is the best. I couldn't think of going anywhere else. And it's been an amazing experience, and I can't believe how happy I am with the results," says Mike Bell regarding his experience working with Dr. Danyo at North Atlanta Hair Restoration.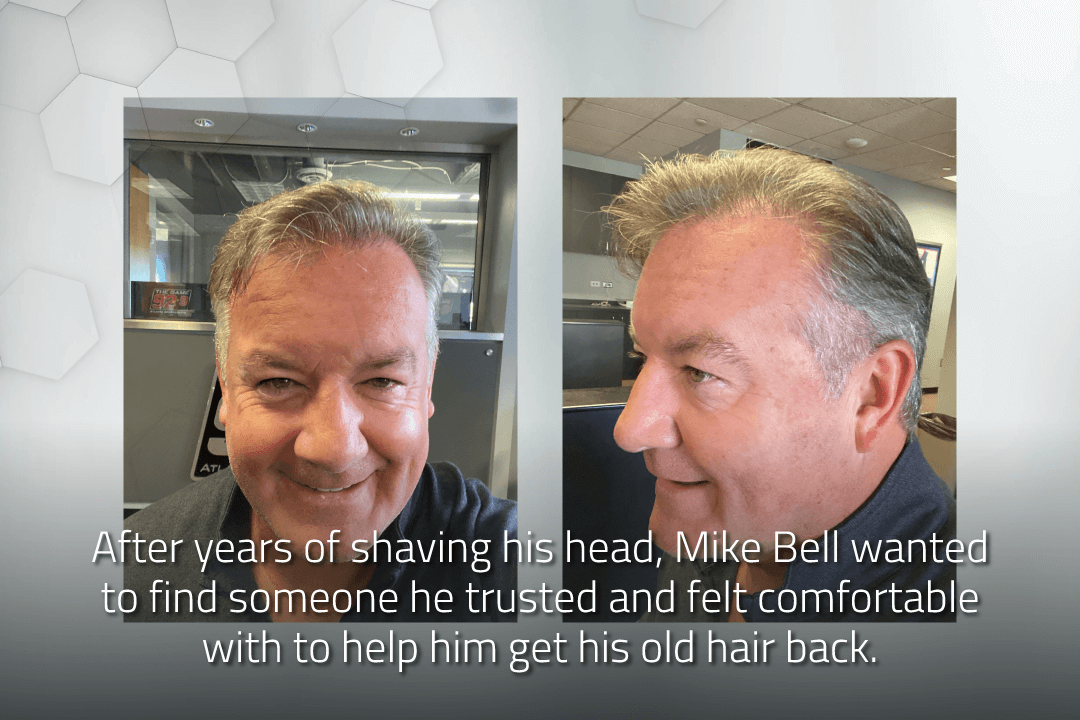 A Hair Restoration Success Story
After over a year post-procedure, Mike Bell, an Atlanta sports radio broadcaster for 92.9 The Game, is a special guest on episode 21 of "Hair Restoration with Dr. Daniel A. Danyo."
After years of shaving his head, Mike Bell wanted to find someone he trusted and felt comfortable with to help him get his old hair back. After meeting with Dr. Danyo, Mike said that by all standards, the Shave-less FUE treatments that Dr. Danyo offered seemed to be "the best way to do it" because it appeared to be the easiest and least invasive.
No-shave FUE is so discreet and noninvasive that Mike says, "Funny, if I hadn't told the listeners that I'd gotten it done, they wouldn't know."
Mike is quick to share that "the results have been amazing." He also shares that others are blown away with his results too. He even gets unsolicited feedback from listers that see him out and about.
"I was even at the supermarket the other day, and a listener comes up to me and goes, 'Looking really good, man," shares Mike.
Atlanta's No-shave Hair Restoration Expert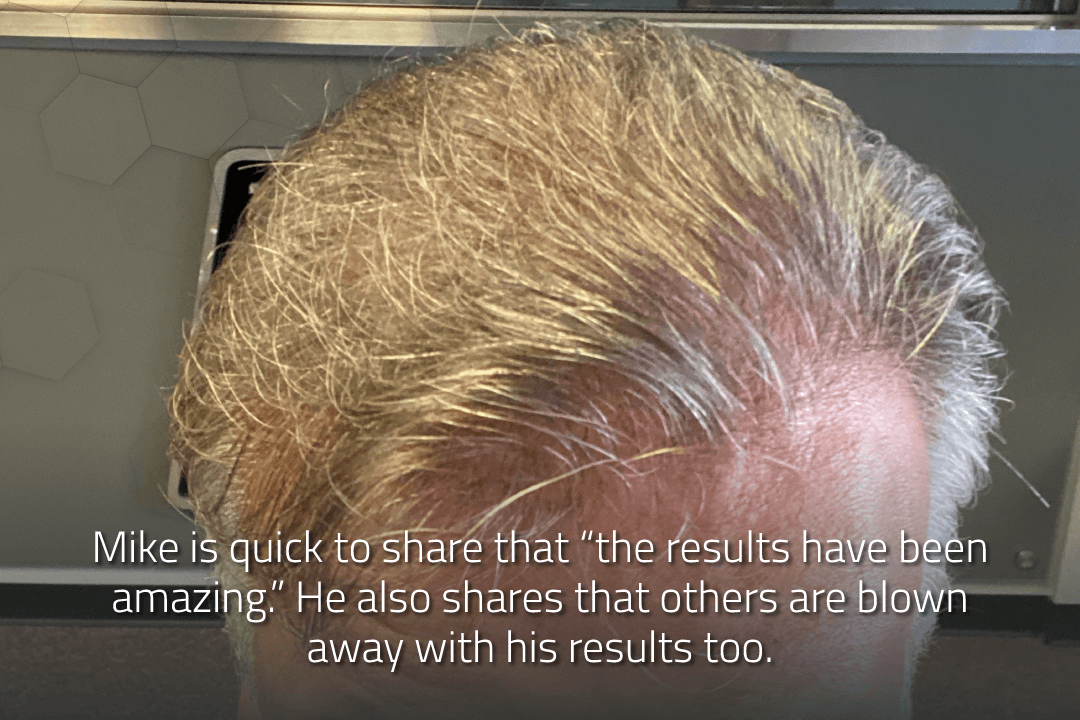 While researching, Mike found that many other providers made the process seem "very fly-by-night, and almost like it's a mass-production version of hair replacement." However, Dr. Danyo formed a relationship with him and established trust in both the procedure and himself, making Mike comfortable moving forward with Shave-less FUE to treat his receding hairline and pattern baldness.
The following are things that Dr. Danyo does to help inform his patients and establish a relationship:
Mike also shared that Dr. Danyo "really gets it and gets what you are looking for."  This statement does not get closer to the truth because Dr. Danyo has undergone a hair transplant himself. He understands what his patients need because he has already walked in their shoes.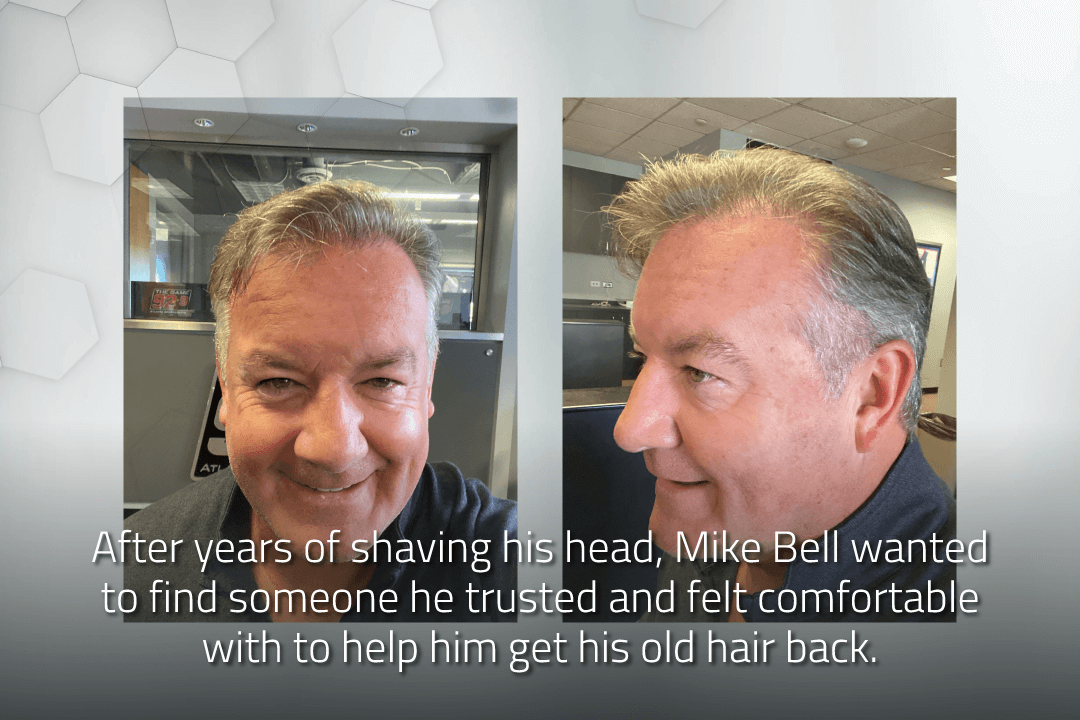 Dr. Danyo is one of the few doctors that can say they spend an entire day focused on one patient, and he is one of only 300 physicians in the world certified by the American Board of Hair Restoration Surgery.
It's Time to Get Your Old Hair Back
Whether you're from Atlanta, Georgia, like Mike, or from somewhere else in the world, get started on your hair restoration journey today! Click here to schedule your virtual consultation with Dr. Danyo to begin your hair restoration journey right now.
To learn more about this show and to follow along with our journey, please rate, review and follow this podcast wherever you listen to your audio content including Apple Podcasts, Google Podcast, and Spotify.